If you had to pick a way to close out the 2021/22 season, coming back to Skate Ontario-ville with three World Junior medals in tow is a great way to do that!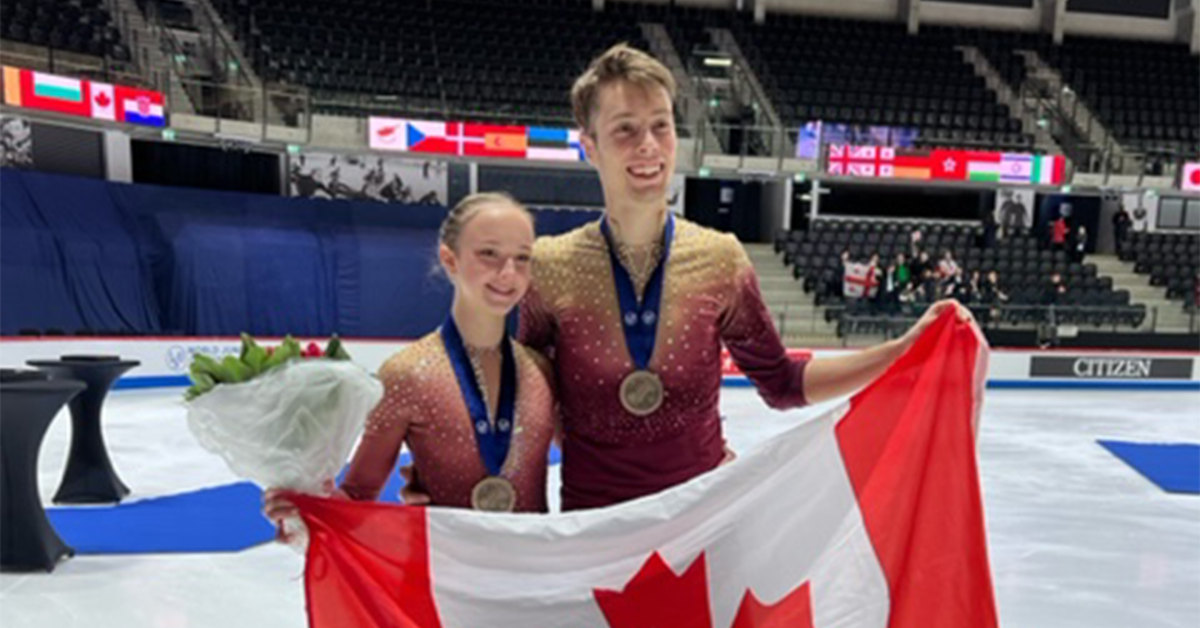 Over the weekend, The ISU World Junior Figure Skating Championships took place in Tallinn, Estonia and has been the case over all the World Championships (and Olympics!) this season, Skate Ontario skaters competed in every discipline. Congrats to all!
To start off the week, Ontario pair Brooke McIntosh and Benjamin Mimar captured the World Junior bronze medal. Brooke and Ben are Canada's Junior champions who found their way on to the podium by way of pulling up from fourth after the short program to a third-place free skate and a third place overall.
In ice dance, Canadian Junior Champions Natalie D'Alessandro and Bruce Waddell, who train in Toronto, held on to their second-place finish after the Rhythm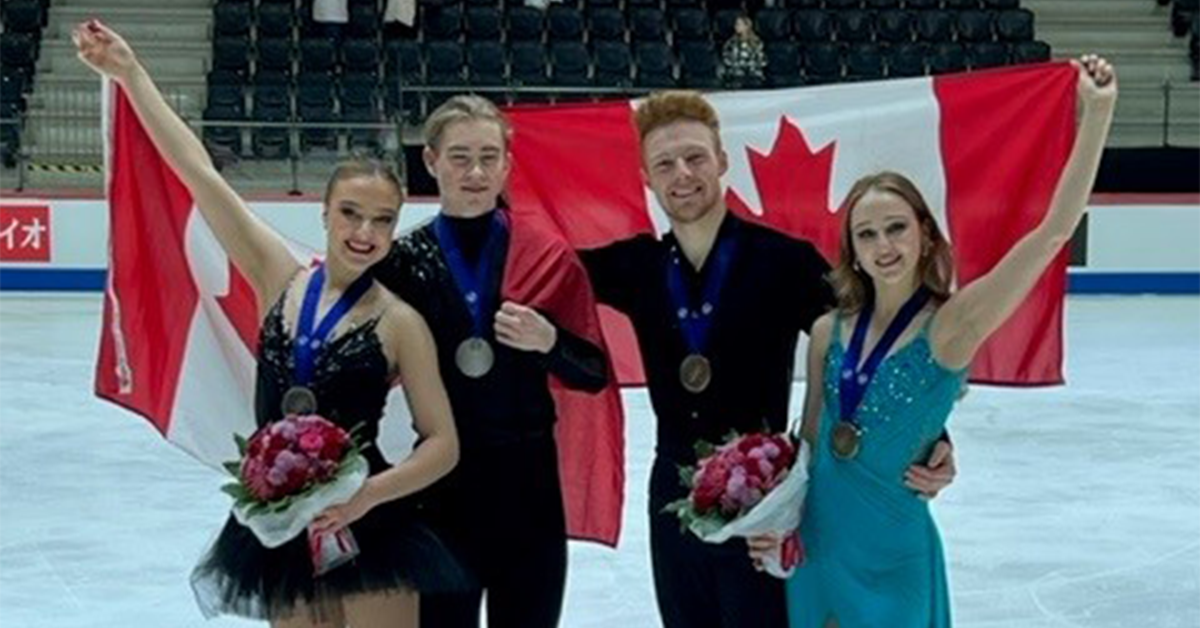 Dance to close out the event with a silver medal. This was their second appearance at Junior Worlds, greatly improving on their 11th place finish from 2 years ago.
Fellow ice dancers, also from Ontario, Nadiia Bashynska and Peter Beaumont claimed the bronze medal in their first trip to Junior Worlds. The two-time and current national Junior silver medallists capitalized on a third-place finish in the Rhythm Dance to finish third overall.
Honourable mention and our heartiest congratulations to the other Skate Ontario skaters at Junior Worlds representing Canada:
Steven Gogolev – 5th place finish in Men's event
Lia Pereira – 14th place finish in Women's event
Chloe Panetta and Kieran Thrasher – 7th place in the Pair event
Looking at the results from Tallinn has to be good news for Skate Ontario. "It was very exciting to watch the performances of the Ontario athletes who attended the 2022 ISU Junior World Figure Skating Championships in Tallinn over the Easter weekend. The future is bright, and we look forward to supporting these skaters and more as they continue on their competitive journeys. Our aim is to support the talent and the dreams of the skaters within Ontario by augmenting their training with mentorship and programs aimed at helping them get where they want to go regardless of level," said Scott Rachuk, Director, Coach and Skater Development for Skate Ontario.
As always, we are #SkateOntarioProud.
Let us know what you think? Leave us a comment in the chat below.
It's a wrap on #WorldsSeason 2022 and we have been providing exclusive content every step of the way! Check out my exclusive blog for Skate Ontario on our page dedicated to all our events this season. We have our final live YouTube and Facebook Live show, Skate Ontario Presents: #3Turn3 on Friday, April 29th at 10am ET and have created excerpts in a series across all our social media platforms called #3Turn3Minis. If you want to get caught up with the Olympians and World competitors from the Skate Ontario family who have been at every World Championship, Subscribe to our Skate Ontario YouTube channel, and follow us on Facebook.
Don't forget to check out our sponsors page.