worlds season blog by pj kwong
---
With the final two events wrapping up in Montpellier, France at the ISU World Figure Skating Championships, we come to the close of a very unusual season that has included lots of drama and unexpected territory.
The Olympic Games always put their own stamp on skating and skaters and that is always followed by a World Championship that usually means a changing of the guard in terms of winners. Montpellier was no exception with lots of movement in three of the four events before the eventual champion climbed to the top of the podium.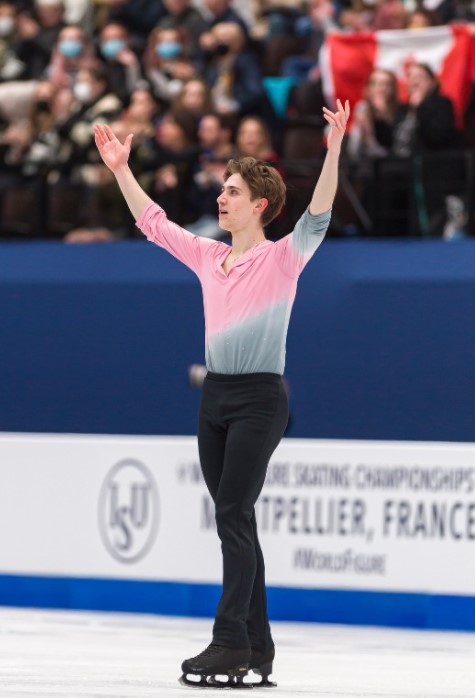 Men's champion Shoma Uno from Japan is a man with lots of accolades to his credit and this World title, his first, is a sweet finish to a tough season. For Canada, Ontario's Roman Sadovsky, the national silver medallist got the chance to put the 'shakys' of the Olympics behind him and perform a solid 9th place free program which helped move him from 18th after the short program to 12th overall. He got the nod as highest-ranked Canadian in the field. Roman had told us that he wanted to skate in competition how he did in practice, and his first trip to Worlds was much more like this. Lessons learned.
All kidding aside, what Canadian ice dance champions Piper Gilles and Paul Poirier 'do' rather than where they place in competition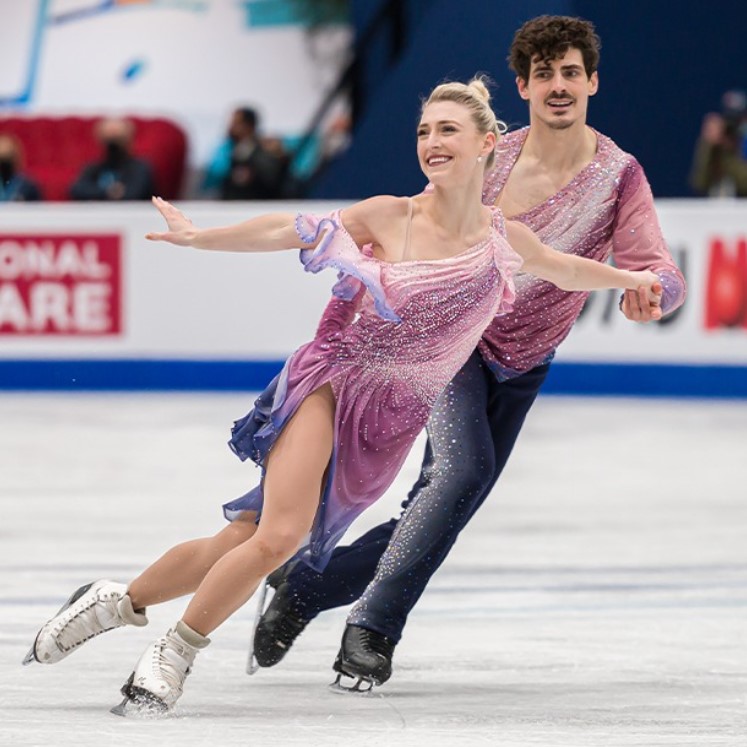 is what matters to me. They finished in fifth place overall in Montpellier with programs from this season that I can still see in my mind's eye. In the years to come, there will be many programs that Gilles and Poirier brought to life that are in the YouTube playlist in my mind. I remember the music, the costumes, the choreography and where I was when I saw them. I can't say that about many ice dance teams. Look forward to seeing more from this dynamic duo wherever, whenever, and however that happens.
To Maddie Schizas, Roman Sadovsky, Evelyn Walsh and Trennt Michaud (#TreVelyn) and Piper Gilles and Paul Poirier – thanks for taking Ontario along in your journey this season and CONGRATULATIONS on all your hard efforts – we are #SkateOntarioProud!
Let us know what you think or let the skaters know you are rooting for them? Leave us a comment in the chat below.
Here we are at the end of Worlds 2022 in Montpellier and all the skating performances that came with it.
We will also be continuing with our live YouTube and Facebook Live show every Friday at 10am ET called #3Turn3 and have created excerpts in a series across all our social media platforms called #3Turn3Minis. If you want to get caught up with the Olympians and World competitors from the Skate Ontario family who will be found in every discipline in Montpelier – Subscribe to our Skate Ontario YouTube channel, follow us on Facebook and check out these links:
Don't forget to check out our sponsors page.