Worlds Season Blog – by pj kwong
---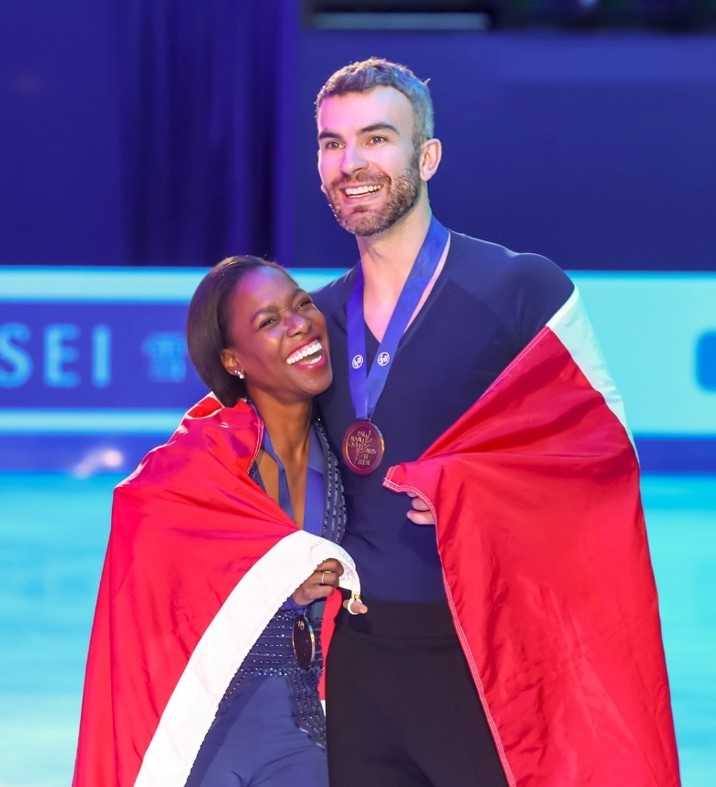 The first of the events at the ISU World Figure Skating Championships 2022 has wrapped up in Montpelier, France with a hearty congratulations to the podium finishers: Alexa Knierim and Brandon Frazier from the United States with Gold, from Japan Riku Miura and Ryuichi Kihara with Silver and in their first appearance at Worlds together, Canadians Vanessa James and Eric Radford took the Bronze.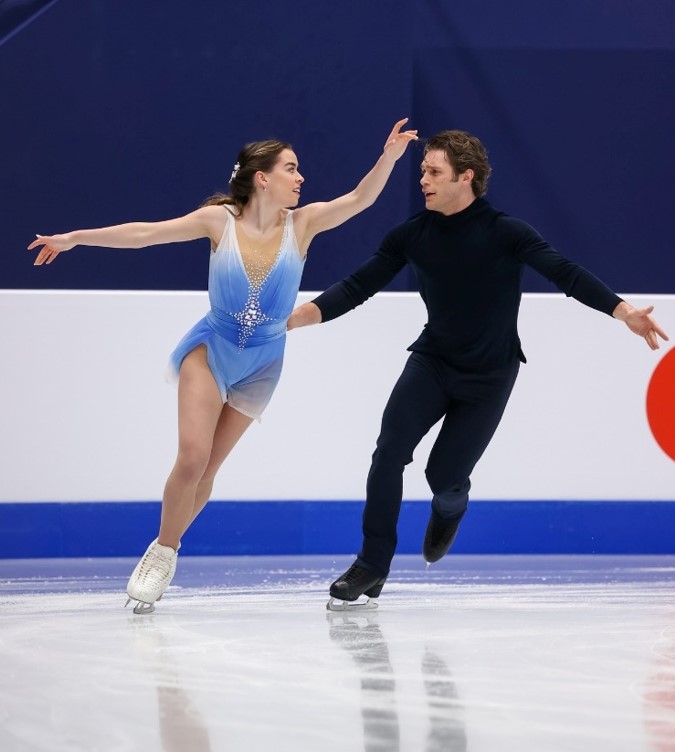 For fellow Canadians and national silver medallists from Ontario Evelyn Walsh and Trennt Michaud (#TreVelyn) moved from eighth to sixth place overall, just one place shy of their fifth-place goal. Well done – we are #SkateOntarioProud especially in #WorldsSeason!
This is an event that is not for the faint of heart. During the free segment, Ashley Cain-Dribble and Timothy Leduc had to withdraw when Ashley took a nasty fall and had to be transported to hospital for observation.
During tomorrow's competition, Canadian national champion and the pride of the Milton SC, Maddie Schizas will be looking to add to her outstanding performances this season during the free program. Maddie is currently in 10th place after the short program.
Let us know what you think or let the skaters know you are rooting for them? Leave us a comment in the chat below.
Here we are into Worlds 2022 in Montpelier and all the skating performances that come with it.
Make sure you check out my exclusive blog for Skate Ontario on our Global Content Hub. We will also be continuing with our live YouTube and Facebook Live show every Friday at 10am ET called #3Turn3 and have created excerpts in a series across all our social media platforms called #3Turn3Minis. If you want to get caught up with the Olympians and World competitors from the Skate Ontario family who will be found in every discipline in Montpelier – Subscribe to our Skate Ontario YouTube channel, follow us on Facebook and check out these links:
Don't forget to check out our sponsors page.