The final award winner we are celebrating from the 2020 Skate Canada Section Awards is Cheryl Goldie from the Goulbourn Skating Club for winning the Section Volunteer Award of Excellence.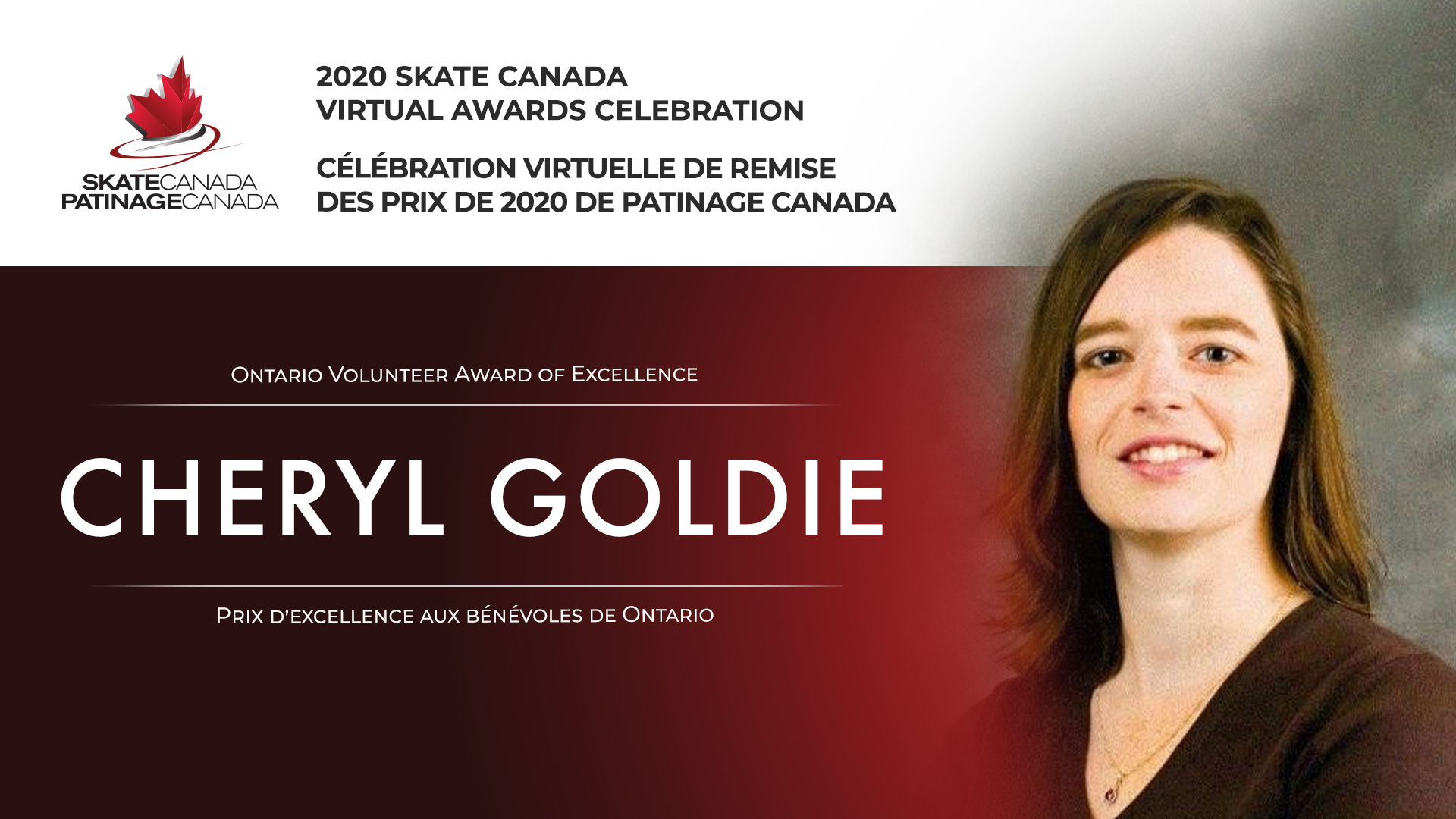 This honourable award is usually presented at the Skate Canada Ice Summit, but due to COVID-19 the event was cancelled and a virtual awards celebration was held instead. This award is given to one individual from each section who has been volunteering in skating for a minimum of ten years whose contributions reflect passion for the sport and its participants. Cheryl, who has been volunteering for 27 years now, exemplifies this criteria and so much more!
Cheryl is the President of the Goulbourn SC and is an active member of Skate Canada and Skate Ontario working groups geared towards developing synchronized skating. She is best known for her roles as an international judge in synchro as well as a Canadian referee. When she is at competitions she is usually one of the first to arrive in the morning and the last to leave at night, always prepared for the task at hand, whether it be officiating on the panel, organizing educational opportunities for new trial judges or existing officials or assisting the local organizing committees with running the event. Cheryl is a strong leader and always knows rules and regulations, spending innumerable hours preparing for events.
She is a strong official, but also a tireless champion for the sport of synchronized skating at all levels through grassroots to high performance. She strives for perfection and excellence in herself and in other to ensure that every skater can achieve their personal goals. No matter what level level of skating she is involved in, from local seminars to international level competitions, she always puts in the same time and effort into everything she does.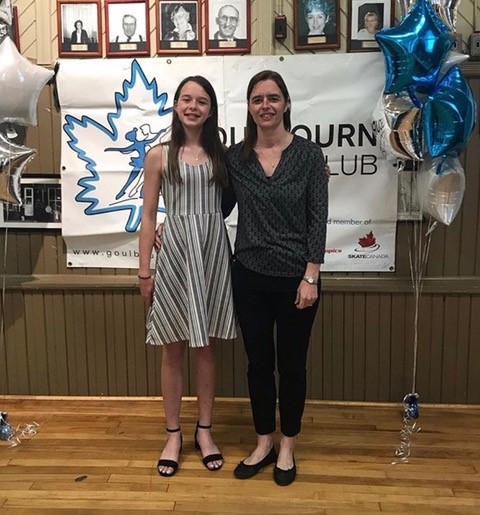 "My role as an official and a volunteer within the sport of figure skating is to assist the skaters, from grassroots through to world level competitors, to achieve their personal best.  To help skaters achieve their own personal goals, it is my role to promote equality and the spirit of fair play, because in the end, the reason why I volunteer is the skaters." – Cheryl Goldie.
From all of us at Skate Ontario, congratulations Cheryl!
---
To view the complete list of Ontario winners of the 2020 Skate Canada Section Awards, please click here.