Olympic Content – Blog 3 by Pj Kwong
---
And…. We're Off!
Day 1 of competition got underway at the Beijing Capital Indoor Stadium with three of 4 figure skating disciplines in the Team Event. Two of the four most memorable performances of the day came during the men's event with Japan's Shoma Uno and American Nathan Chen. Both men delivered gorgeous quads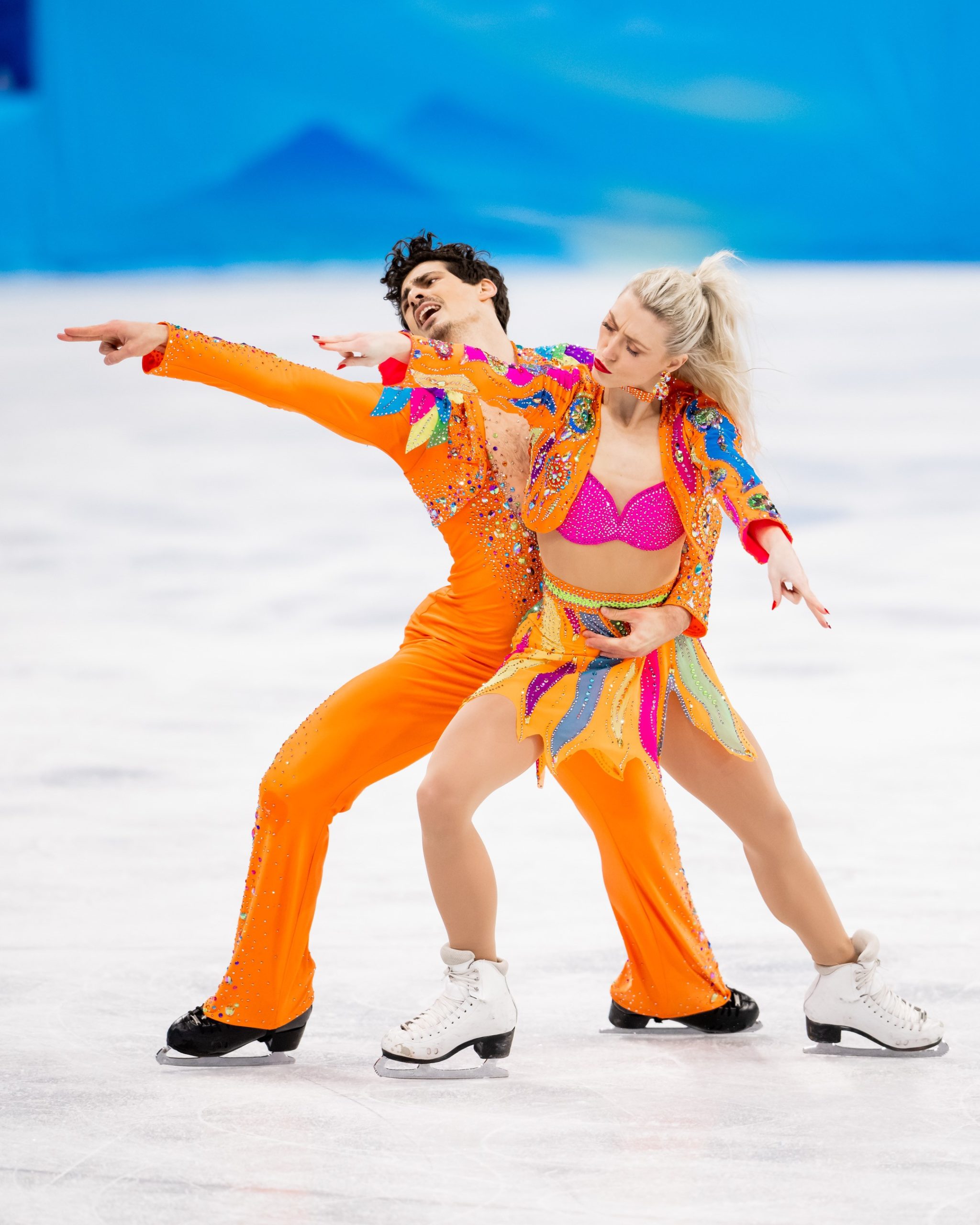 and quads in combination along with a triple Axel jump. Sweet. What captured my attention was the speed, the confidence, and the beautiful artistry. There wasn't a moment in either man's program where my mind wandered off.
The next program that is locked in my memory was from Skate Ontario's Piper Gilles and Paul Poirier. Their Rhythm Dance was skated to Elton John music, and they were dressed in the most brilliant shade of bedazzled mango – it was delightful in a sea of much more subtle costumes. From my perspective, I was as entertained by the content as mesmerized by their technical expertise.
Piper told me: "qualifying for Beijing is a justification of all the months filled with stress and uncertainty. It means we never lost sight of something that didn't always feel was close. We took every day at a time and every opportunity to continued to push ourselves and it finally paid off."
The Pairs were the final discipline to take the ice. China's Wenjing Sui and Cong Han were hands down the most dynamic of the teams competing. The speed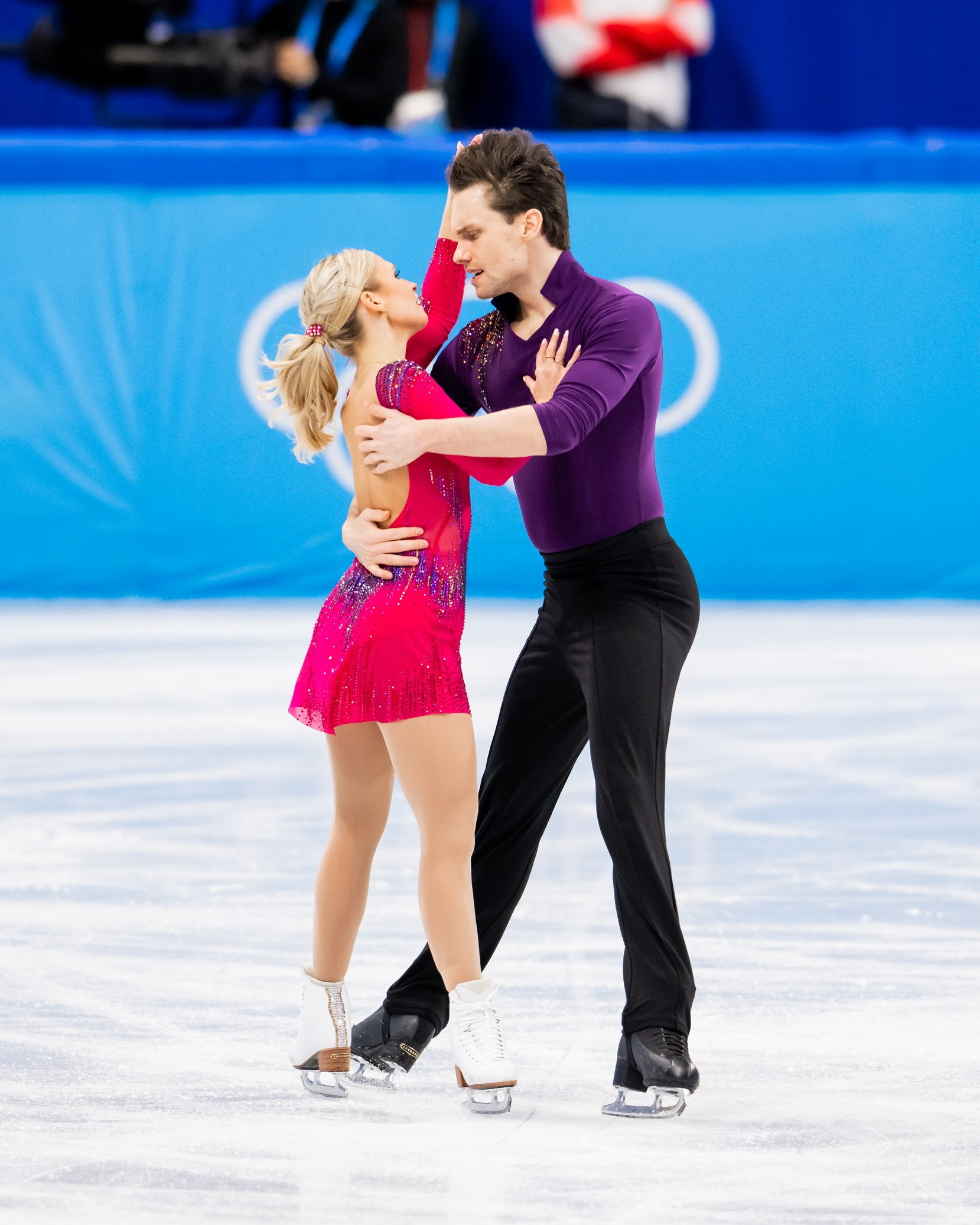 was outstanding as were the tricks and they musicality. Honorable mention goes to Skate Ontario's Kirsten Moore-Towers and Michael Marinaro whose personality jumps over the boards. Having gotten their competition jitters over with, I am looking for them to dazzle, whether it's in the free portion of the Team Event or their own event which comes at the end of Week 2 of the Olympic Games.
Skate Ontario's Roman Sadovsky was thrown a bit of a curve ball at having to skate the short program whether he wanted to or not. Keegan Messing, the Canadian champion, has been unable to travel to Beijing because of Covid. Roman struggled today in his short program but I have no doubt that with his brain power, he will put the experience of being on Olympic ice for the first time to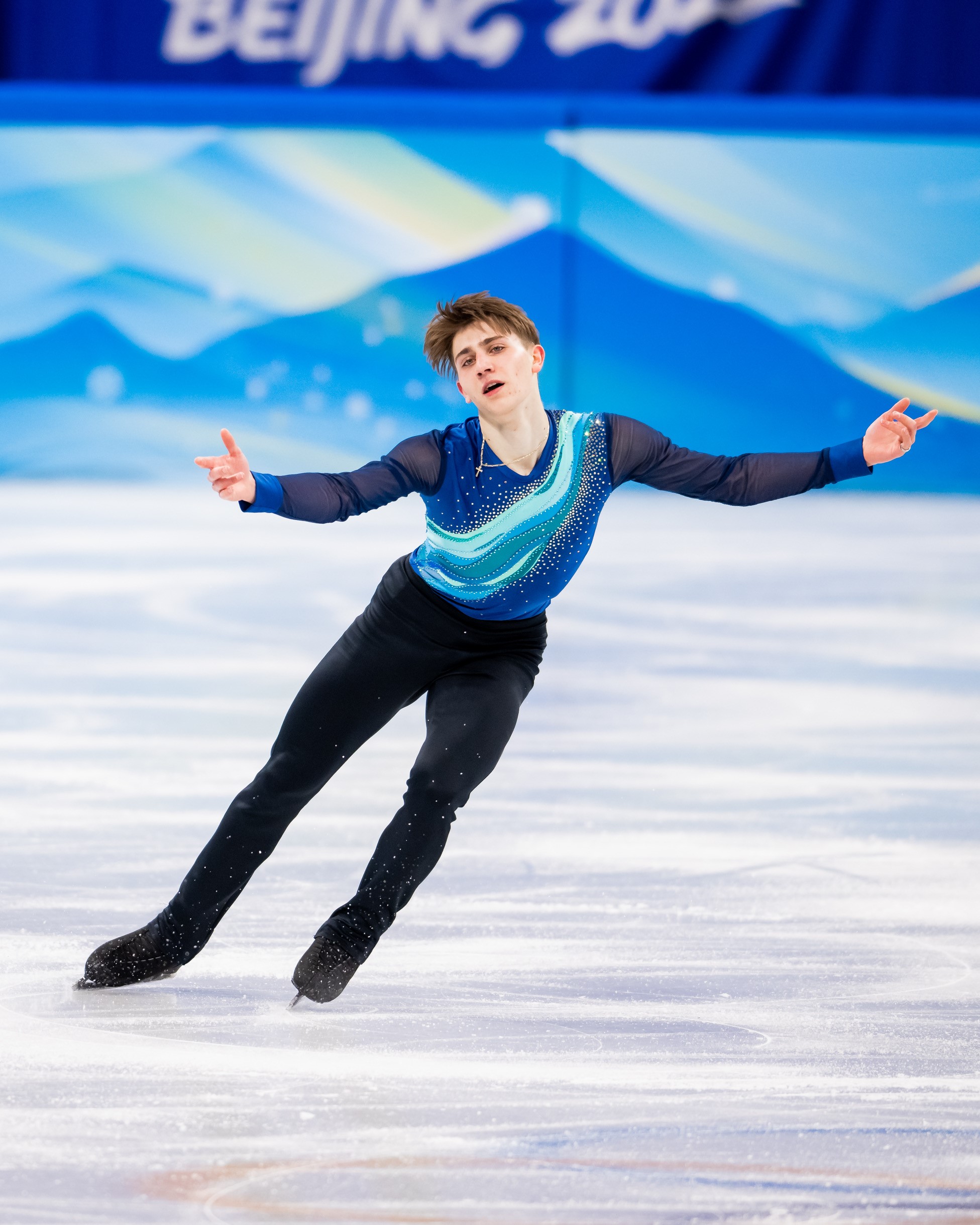 good use. Look for him to rally as the competition continues.
Canadian champion Maddie Schizas will have her chance to shine on Sunday (local time) when the women skate their short programs and the men skate the free.
Make sure you check out my exclusive blog for Skate Ontario on our page dedicated to the Games. We will also be continuing with our live YouTube and Facebook Live show every Friday at 10am ET called #3Turn3. We are also posting fresh videos every day of the Games on Instagram, Twitter and Facebook.  If you want to get caught up with the Olympians from the Skate Ontario family who will be found in every discipline in Beijing – subscribe to our Skate Ontario YouTube channel , and check out these links:
KIRSTEN MOORE-TOWERS & MICHAEL MARINARO
Don't forget to check out our sponsors page.