Olympic content – blog 4 by pj kwong
---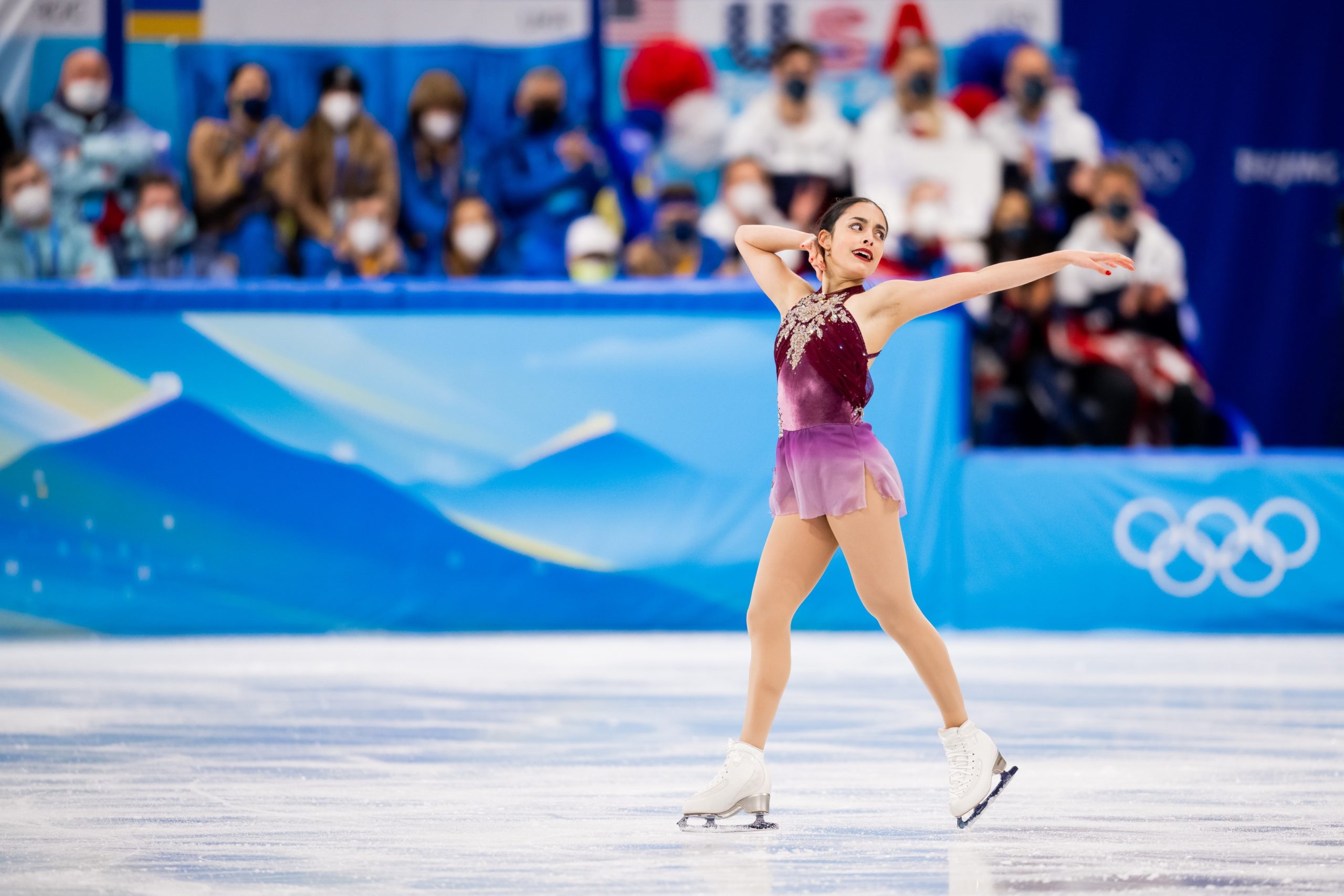 There was no way to know how today would turn out. There was a lot riding on a 2 minute and fifty second performance at the start of day 2 in the figure skating Team Event at Beijing 2022. Canada was sitting in 6th place after three of four disciplines performed yesterday and the problem was going to be whether Canada would even be one of the top 5 teams to advance to the Finals.
It would all come down to newly crowned Canadian champion Madeline Schizas in her debut at the Olympic Games. She needed to skate her best. She needed to beat as many of the 10 competitors as she could to earn enough team placement points to allow Canada to qualify. It was as pressure filled as any figure skating situation could be. Ask anybody who has made it to the ice under the glare of those five rings – all bets are off and for many, it is their undoing.
Skating first in the second of two groups, Maddie took her opening pose in a way that more experienced competitors might have envied. Confident. Poised. Prepared. And then the music started. This was a performance where nothing was left on the table. The jumps were solid, the expression beautiful and Maddie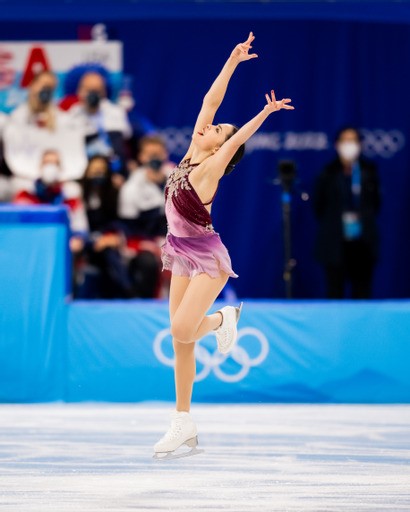 was rewarded with a 3rd place finish and the knowledge that her short program moved Canada from 6th to 4th in the standings an a spot in the Final.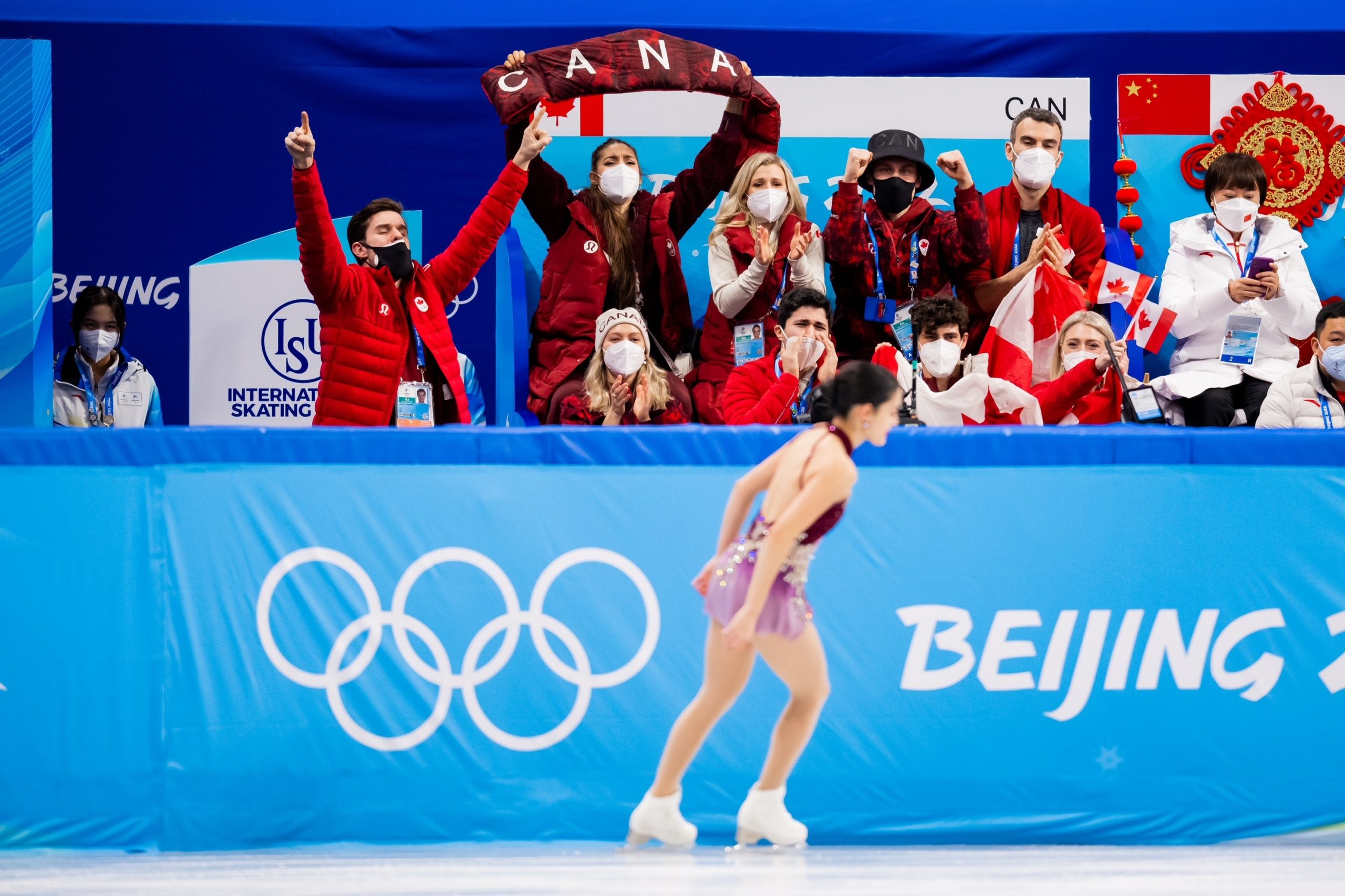 You say 'Maddie' we say 'Baddie' Schizas. (Don't worry – she saw it from our #3Turn3 friend Charlene who coined the term – and loved it!) Maddie's bold skate, beautiful material, outstanding preparation and 'take no prisoners' attitude were the perfect recipe for a season's best score.
Welcome to your Olympics Ms. Schizas – there's no doubt this is where you belong! #SkateOntarioProud
Make sure you check out my exclusive blog for Skate Ontario on our page dedicated to the Games. We will also be continuing with our live YouTube and Facebook Live show every Friday at 10am ET called #3Turn3. We are also posting fresh videos every day of the Games on Instagram, Twitter and Facebook.  If you want to get caught up with the Olympians from the Skate Ontario family who will be found in every discipline in Beijing – subscribe to our Skate Ontario YouTube channel , and check out these links:
KIRSTEN MOORE-TOWERS & MICHAEL MARINARO
Don't forget to check out our sponsors page.