Olympic content – Blog 2 by Pj Kwong
---
Beijing 2022 Olympics Preview
I love the Olympic Games. I love the drama. I love the 'moments' where we see athletes overcome seemingly insurmountable odds and demonstrate the true spirit of an Olympian. Think Canadian Joannie Rochette skating to a Bronze medal in 2010 after losing her mother or American Nathan Chen not rolling over after a 17th place finish in the short program in Pyeongchang to win the free skate and move up to fifth place overall. For Ontarians Tessa Virtue and Scott Moir who are two-time Olympic champions, staying the course against rival teams Meryl Davis and Charlie White from the USA and Gabriella Papadakis and Guillaume Cizeron from France demonstrated that Olympic spirit in a competition that would have had lesser competitors crumble.
So here we are. Just a few days away from the start of the figure skating competition and this is how I see things stacking up. We will start with the men's event where 10 national teams start the event in the short program and five remain to skate the free. It's an interesting event where skaters are awarded placement points for their score and combining those scores over the course of the four disciplines is how the winning team is determined. The better you are at each of the disciplines gives you a better shot at the top step of the podium. Russia is competing under the ROC (Russian Olympic Committee) banner and has the most depth in three of the four events: women, pairs, and dance. They are my pick for champion. For Canada's team, if all skaters can perform their best, then Canada could walk away with a medal, likely Bronze and Ontario's Maddie Schizas as the lone Canadian woman has the chance to shine.
Ice dance will see Gabriella Papadakis and Guillaume Cizeron claim the Gold. They are huge fan favourites who have won virtually every title there is except the Olympic one. It's time and they will deserve it. From an Ontario perspective, Canadian ice dance champions and World medallists Piper Gilles and Paul Poirier have made a name for themselves as equally talented technically as intriguing artistically. They will be doing all they can to try and find a spot on the podium too.
"I think it's an honour to be representing Canada at another Olympic Games. The past two years have offered us few performance opportunities and we are excited to be able to share what we do with the entire world at the Olympics," offered Paul Poirier by email to Skate Ontario.
The women come down to the dominance we have seen of late from Russia. Kamila Valieva burst on to the scene and has never met a Gold medal she didn't want. It's been amazing to watch. With her poise and athleticism, I fully expect her to land with the Olympic title. For Ontario's Maddie Schizas, this is an opportunity to gain Olympic experience and to spread the word that she can be fierce in competition.
That same desire for experience is what Canadian national silver medallist Roman Sadovsky will be looking for who is also from Ontario. The men's event has me going back and forth because the two men at the top can both deliver and occasionally falter. I am talking about American and World champion Nathan Chen and two-time Olympic champion Yuzuru Hanyu from Japan. Both are formidable skaters with their own style and a 'take no prisoners' attitude and I could have gone either way with my choice BUT Hanyu's win would mean the first three-peat in almost a hundred years. That would be something to see!
Chinese Junior World and World pair champions Wenjing Sui and Cong Han were edged out for the Gold in Pyeongchang four years ago. They have a score to settle with the Olympics and won't let anything get in the way. With their energy, technical prowess, and outstanding material, they have made me a believer. Canadian champions from Ontario, Kirsten Moore-Towers and Michael Marinaro are at their third and second Olympic Games respectively. They know what to expect and we can expect them to dazzle.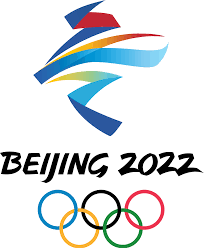 Pj's Podium Picks:
Team: ROC
Men: Yuzuru Hanyu JPN
Women: Kamila Valieva ROC
Ice Dance: Gabriella Papadakis and Guillaume Cizeron FRA
Pair: Wenjing Sui and Cong Han CHN
Let us know what you think? Who are your podium picks? Leave us a comment in the chat below.
Here we are just days away from Beijing 2022 and all the skating surprises that come with every Olympic Games. Make sure you check out my exclusive blog for Skate Ontario on our page dedicated to the Games. We will also be continuing with our live YouTube and Facebook Live show every Friday at 10am ET called #3Turn3. If you want to get caught up with the Olympians from the Skate Ontario family who will be found in every discipline in Beijing – Subscribe to our Skate Ontario YouTube channel , follow us on Facebook and check out these links:
KIRSTEN MOORE-TOWERS & MICHAEL MARINARO
Don't forget to check out our sponsors page.