We will be offering information sessions at a selection of events again this season. These 30-45 minute sessions are geared to coaches and board members and are free of charge.
The following topics and sessions will be available this season.
Volunteer Recruitment – The Four R's – Recruit, Retain, Recognize, Relate (Boards)
Performance & Development Opportunities (Boards/Coaches)
STAR 6-Gold standards (for Coach Assessor pathway)
Event Info Sessions will be available at the following locations: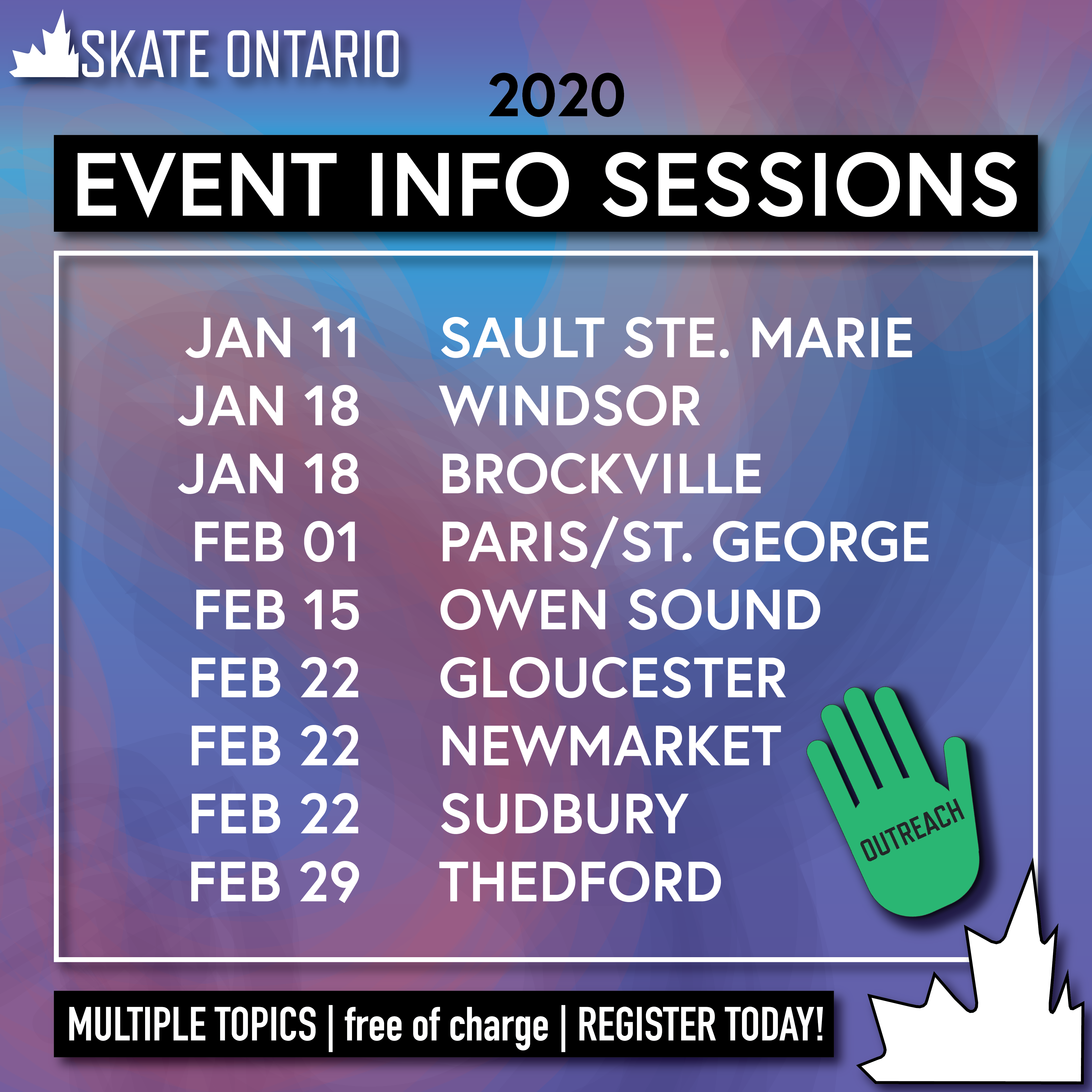 For more information, please contact Sharon Maki, Manager, Club Programs at smaki@skateontario.org.