Everyone has something they want to be when they grow up, right? Like an NHL Champ (we all know that's where I started) firefighter, chef, physiotherapist, CSI, coach, fitness trainer, or nutritionist! Well needless to say, that was the order of what I wanted to be as I grow up! As everyone probably knows, sometimes you change your mind a lot! As I've gotten older, and more into my skating career, I have definitely taken a lot more interest into sports, the human body and training.
When I was training in London, Ontario, I was fortunate enough to be working out at RevCon gym with Maria Mountain and Tyler Doig. This is when I became very interested in training, the differences between sports and human bodies! Like how cool is it that we can train our bodies to jump super high? Or to skate faster, to run 100m in under 10 seconds, throw a ball 90mph, stop a hockey puck, ski down a mountain; so many amazing things that the human body can do with so many ways to improve it through fitness training. With my interests in it, Maria offered me an intern position where I was able to help out and see more of the coaching aspect of different body types and different kinds of athletes. It's really cool stuff!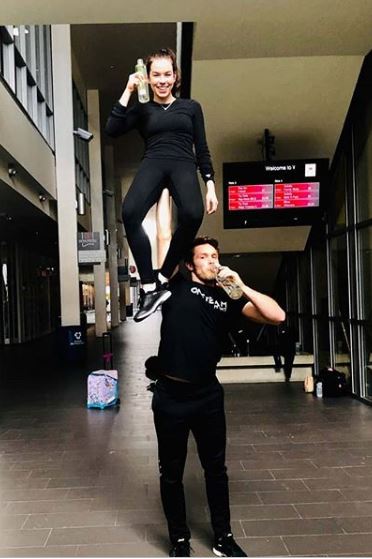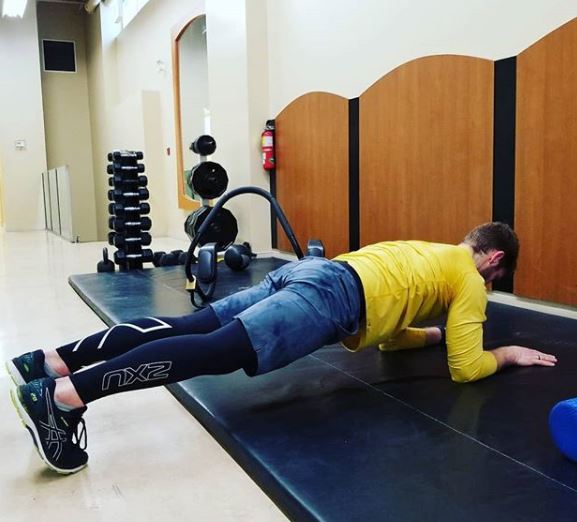 Then I started getting into coaching on the ice, (which is my plan once I'm done competing) I could see so many similarities on how to coach different people, whether it's off the ice or on the ice and in different settings. I love coaching, it's so much fun! And I think I'm pretty funny when I do it too. Just ask my students (haha). So along with all of this, and as my training for skating has become a big part of my life, I also started taking a big interest in nutrition! I'm currently in taking the Precision Nutrition course and I'm really enjoying it. Learning about nutrition gives me the same feeling I had from learning about off ice conditioning, and I like that I can tie it into my coaching when I coach my athletes, and I can also coach other athletes and more!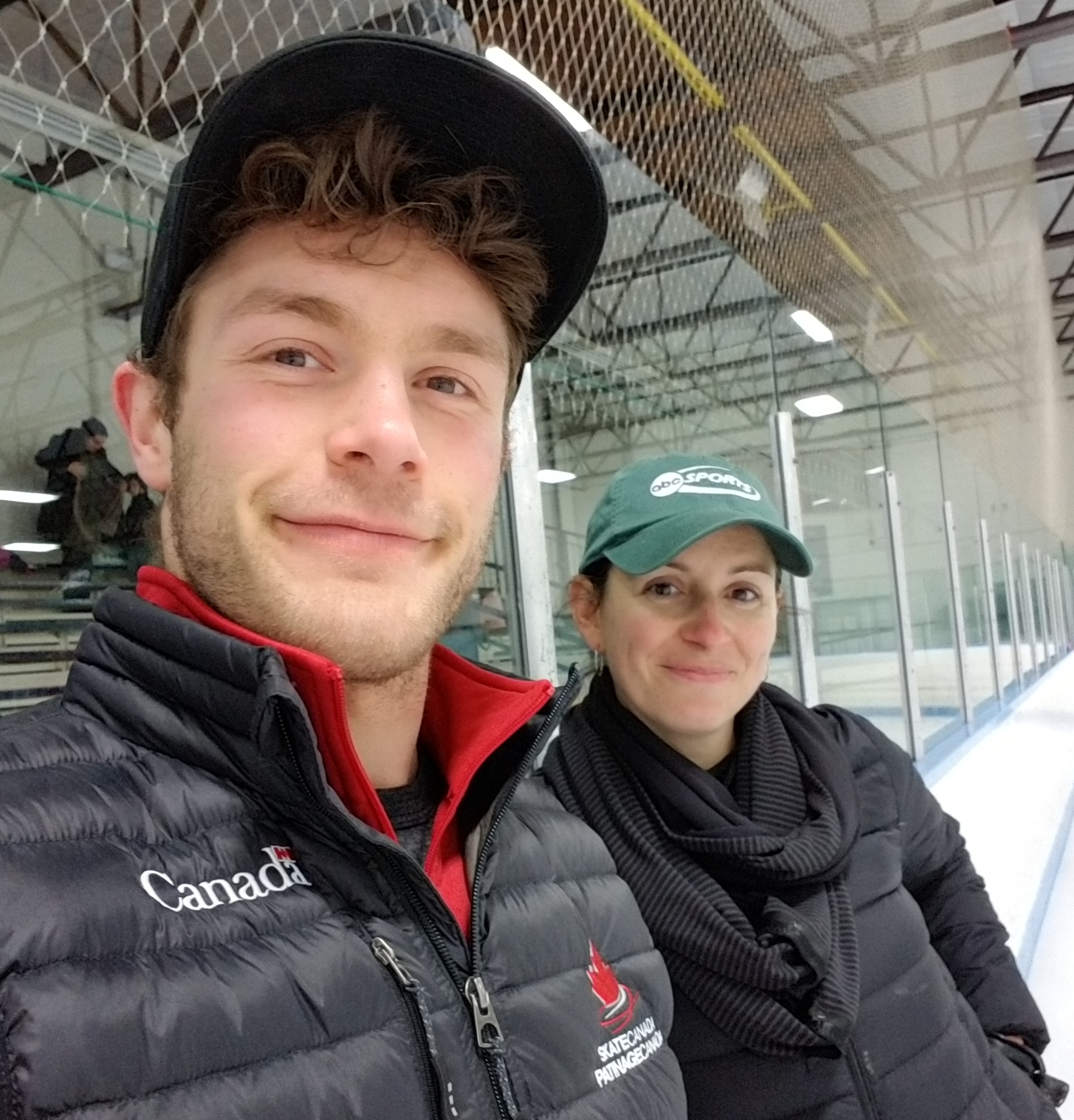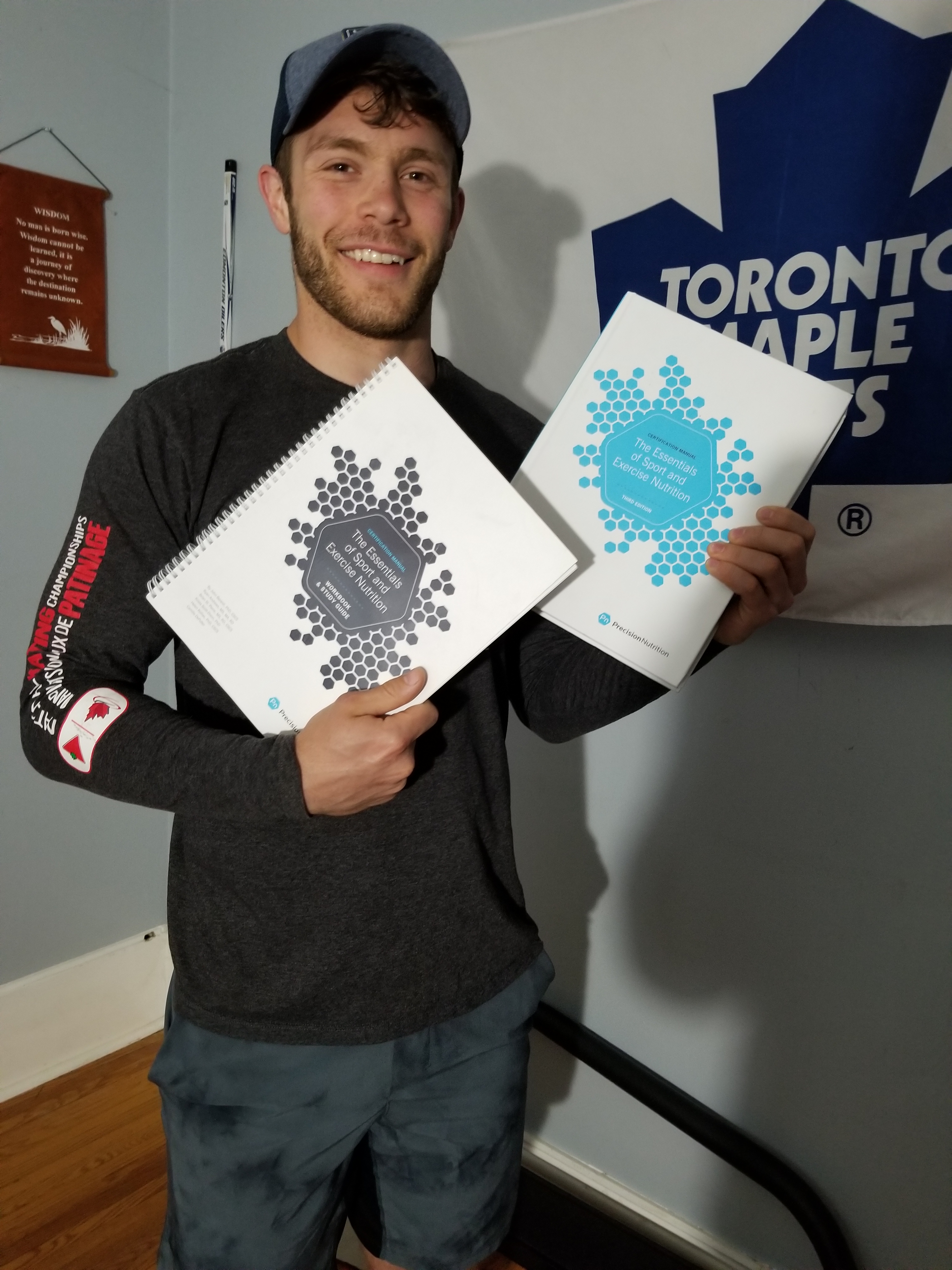 Now you're probably wondering how I train for skating, coach, work at Sportchek, study for a nutrition certification, and have two dogs to take care of at home?! Well, let's say I try (key word – try) to stay organized, and luckily Sportchek is very accommodating and my nutrition course is at my own pace! But trust me, I'm trying to get it done as fast as I can! So keep an eye out and if you do feel want to get a peek into my day to day life, check out my Instagram @trenntmichaud or Twitter @trennt22. I like to think it's pretty funny and entertaining.
Thanks for checking in with me this month and I hope you enjoyed my writing! Just be thankful it wasn't hand written because if it was, no one would be able to read it! Till next time guys! (Maybe that Canadian dream will still come true?!)