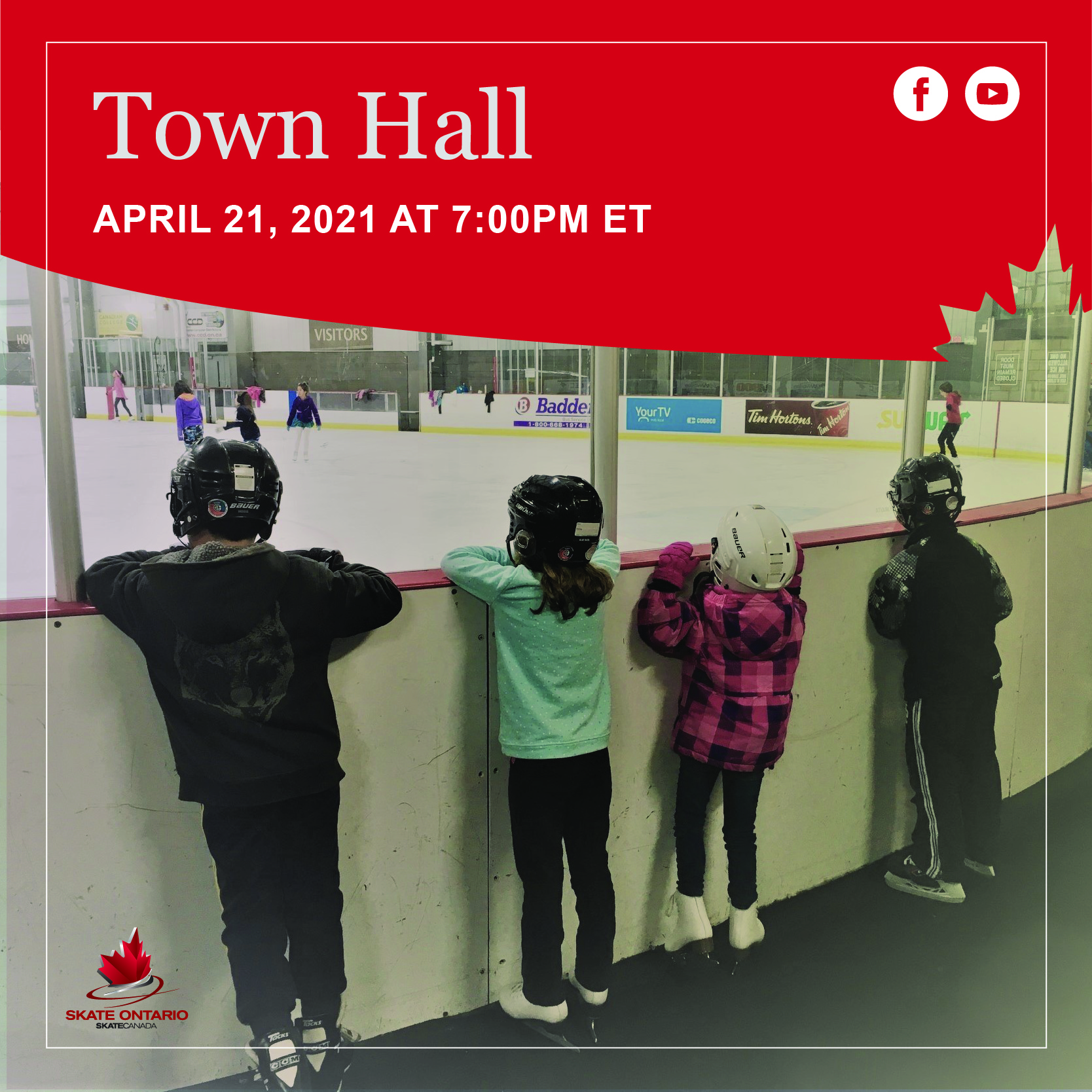 The Skate Ontario family is just like everyone else – looking forward to coming back to a sense of normalcy and that includes eventually getting back to our regular rink homes and activities.
Come join us live on Wednesday, April 21 at 7pm EST on the Skate Ontario Facebook page and YouTube channel and host @skatingpj's Twitter page. Pj and Skate Ontario's Director of Finance Derek Ventnor will reveal and discuss our 'Rebound to Skating' initiatives and plans. We're also going to get the chance to catch up with Executive Director Lisa Alexander and President Karen Butcher as we chat about what's been happening in Skate Ontario and with some of our skaters.
See you Wednesday evening!