It's that time of year again! Weather is starting to turn as is our attention to fun activities. In the case of the Skate Ontario family, this is the time of year where we start to close in on our amazing promotional contest and the game-changing prizes that are being offered.
For starters, our grand prize is a 2021 Nissan Kicks, provided by our Champion Partner Scarborough Nissan. Our second prize is a $5,000 Amazon gift card while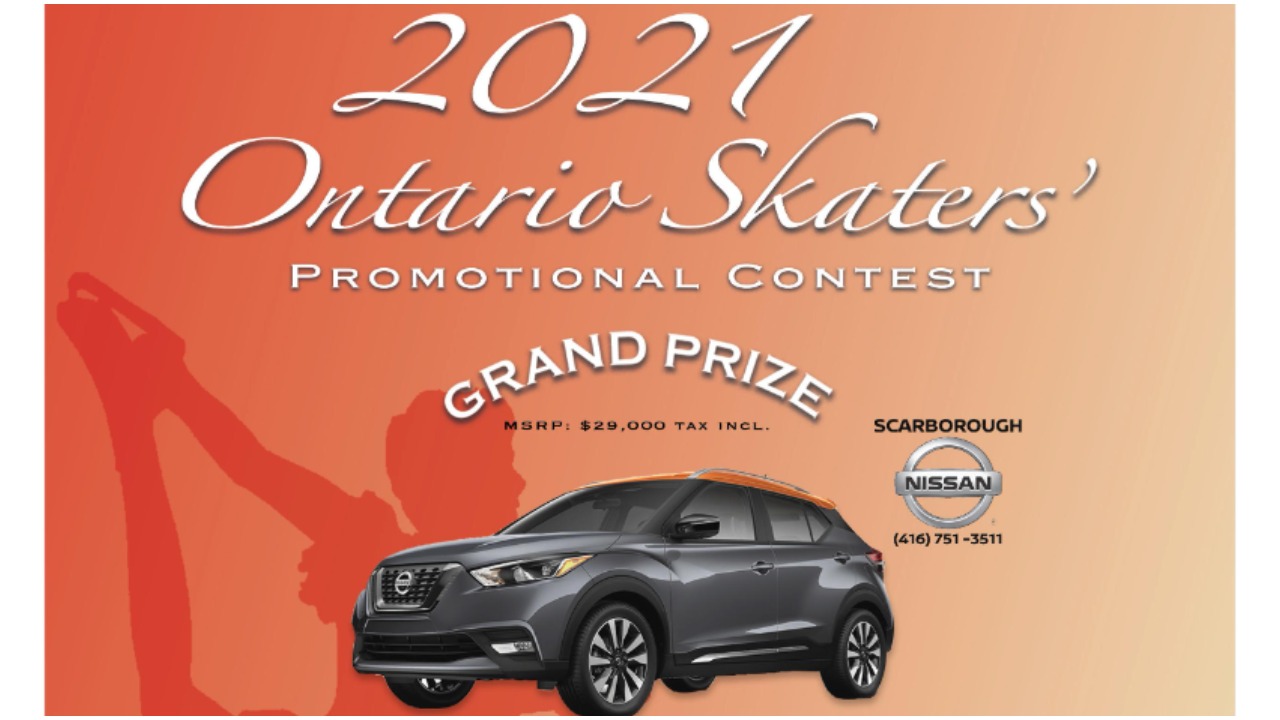 our third prize of a staycation valued at $3,000 from another Champion Partner, Merit Travel, rounds out the top three prizes. We also have 5 fourth prizes of 13" MacBook Air laptops and 5 more 9.7" 32GB iPads which are our fifth prizes. We are also delighted to announce that Merit Travel has provided a $500 gift card as a bonus prize.
Amazing, right?
Here's another AMAZING thing. For the first time, Skate Ontario is offering booklets to individuals and not just clubs. For $40, you can have your own 20 chances to participate. All you need to do is contact Emma Toman at etoman@skateontario.org for more details and to request your booklets by the May 12th cut off date.
"Our promotional contest has always been a sellout and one of the many ways that Skate Ontario and Ontario clubs have been able to raise funds. To be able to offer the same opportunity for individuals to participate is a way that we can welcome more people into the skating family," said Lisa Alexander, Skate Ontario Executive Director.
The draw for the prizes will take place via Facebook Live on the Skate Ontario Facebook page on June 12, 2021 at noon EST.