By: Skate Ontario staff
With the announcement of World champion and Olympic medallist Patrick Chan as the Athlete Ambassador for the ISU Grand Prix of Figure Skating Final, thoughts naturally went to the legacy of Ontario skaters at this prestigious event: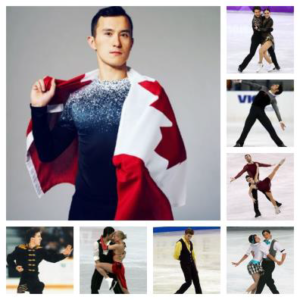 Men
Elvis Stojko – 1 gold 3 silver
Emanuel Sandhu – 1 gold
Jeffrey Buttle – 2 silver
Patrick Chan – 2 gold 1 silver 1 bronze
Pairs
Meagan Duhamel and Eric Radford – 1 gold 1 silver 2 bronze
Ice Dance
Vanessa Crone and Paul Poirier – 1 bronze
Tessa Virtue and Scott Moir (while representing WOS) – 4 silver
Kaitlyn Weaver and Andrew Poje – 2 gold
Canada has earned a total of 12 gold medals, Ontario skaters have earned 7 of them.
Ontario's Stephen Gogolev is on deck as Canada's entry in the ISU Junior Grand Prix Final men's event.
It's going to be a great weekend of figure skating! Former Ontario skaters Liz Manley, Asher Hill and Dylan Moscovitch will be joining former Ontario coach Pj Kwong as commentators on CBC's live stream of the senior Grand Prix events. Check it out on CBC's Facebook page as there will be opportunities to jump into the discussion on Facebook Live. The full CBC schedule can be found here.
Good luck to all the skaters!