Team Canada 1 (NEXXICE Senior, of Burlington) captured the 2015 ISU World Synchronized Skating Championship on April 10-11 at the FirstOntario Centre in Hamilton.
NEXXICE took a 0.67 point lead on the Friday, with a score of 71.06, winning the Short Program with an energetic and entertaining performance skated to "Mud" by Canadian Juno Award winners, "The Road Hammers".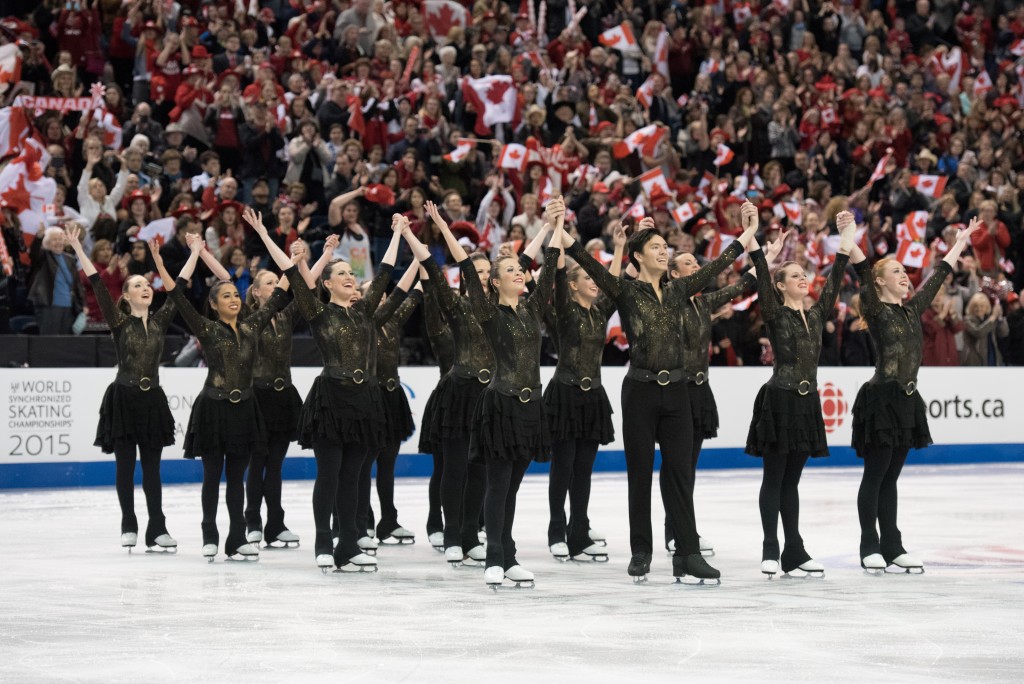 On the Saturday, skating in front of a large and vocal hometown crowd of over 7500 (the largest North American crowd ever to watch a synchro event), NEXXICE mesmerized the audience with a beautiful Free Program skated to Gershwin's "Rhapsody in Blue", scoring 143.67 for a total of 214.73 to capture the Gold Medal.
Team Finland 1 (Marigold Ice Unity), second after the Short Program, also scored 143.67 in their Free Program, and were declared winners of the Free program based on having the higher PCS score, but it was not enough to catch NEXXICE for the overall Gold.
Team Russia 1 (Paradise) capture the Bronze medal (their first at a World Championship), and Team Canada 2 (Les Supremes, of Montreal) finished in 6th place (moving up from 7th after the short program with the 4th best free skate).
With this victory, NEXXICE has now won the World Championships twice (the first time being in Croatia in 2009), and they remain the only team outside of Finland and Sweden to have won the World Championships.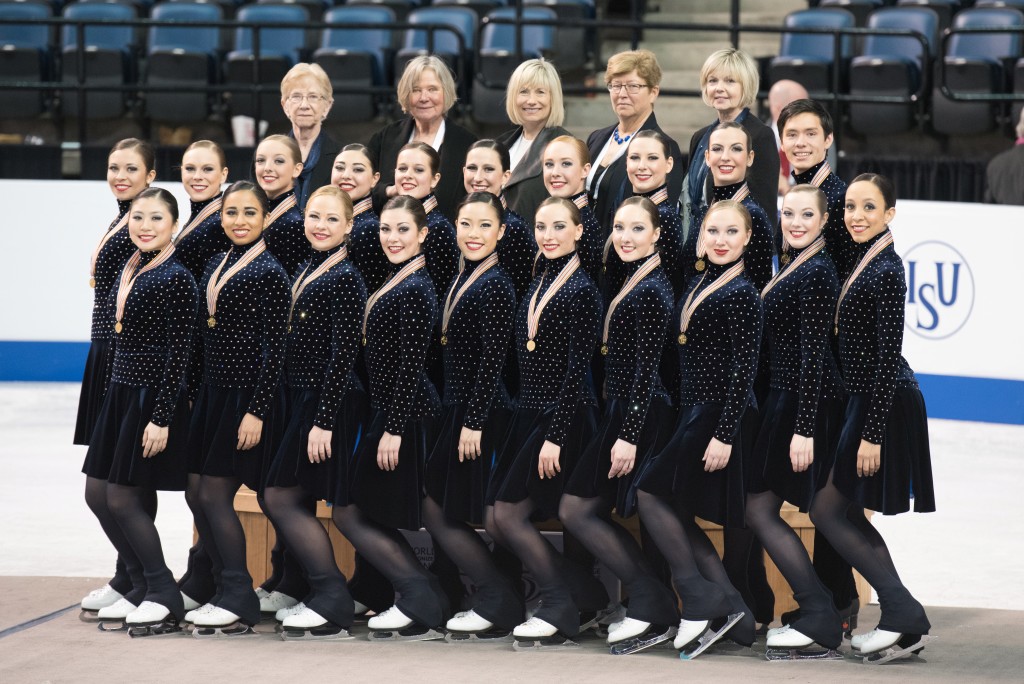 This was Canada's third time hosting the Worlds Champioinships (with previous events in Ottawa, 2003, and London, 2007).
NEXXICE is coached by Shelley Simonton-Barnett and Anne Schelter, and managed by Debbie Beauchamp, Fran McLellan, and Kathy Psutka.
The team consists of:  Shannon Aikman-Jones, Maria Albanese, Ellie Beaudoin, Emma Bonafiglia, Kelly Britten, Courtney Broadhurst, Lee Chandler, Alessia Chiovitti, Carla Coveart, Samantha Defino, Courtney Gray, Yu Hanamoto, Renata Khuzina, Victoria Kwan, Kristen Loritz, Nichole Manahan, Elizabeth Mayers, Caitlin McKinnon, Victoria Smith, Kiersten Tietz and BeckyTyler.