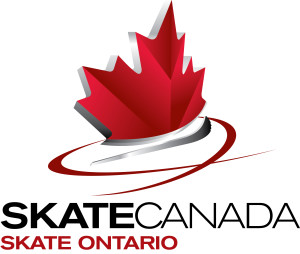 Skate Ontario is proud to announce the
2015 SKATE ONTARIO CHAMPIONSHIPS
The Board of Directors of Skate Ontario approved a motion to rename and reformat the Skate Ontario Provincial STARSkate and Cup Championships to be held on March 13 – 15, 2015 in Brampton, Ontario. The new competition will be known as the Skate Ontario Championships.
Key changes effective March 2015:
Skate Ontario will not offer Pre Novice and Novice events at the Skate Ontario Championships starting in 2015. This follows discussion regarding the relevance of those events in terms of LTAD and the timing of the event.
Single events will include Pre-Juvenile, Juvenile, STAR 5 and Senior Bronze to Gold categories. Junior Bronze will not be offered.
For single events excluding STAR 5, each Section will qualify four (4) entries in each category. Any unfilled spots will be filled up to a maximum of eighteen (18) singles, fifteen (15) dance and twelve (12) pair with wildcard entries based on total scores at Sectional STARSkate Championships.
For Triathlon and STAR 5 events, each Section will qualify three (3) entries per category. Any unfilled spots can be filled to the maximum twelve (12) if required by wildcard entries based on the total scores at the Sections' STARSkate Championships.
The announcement and draft schedule have now been posted on our Events page.