"Believe in your self. Skating is a difficult sport like many others, and sometimes it's harder than most. But, if you love what you do, and believe in yourself, your dream or whatever it may be, you can go a long way because it makes it easier to persevere."
Program: Singles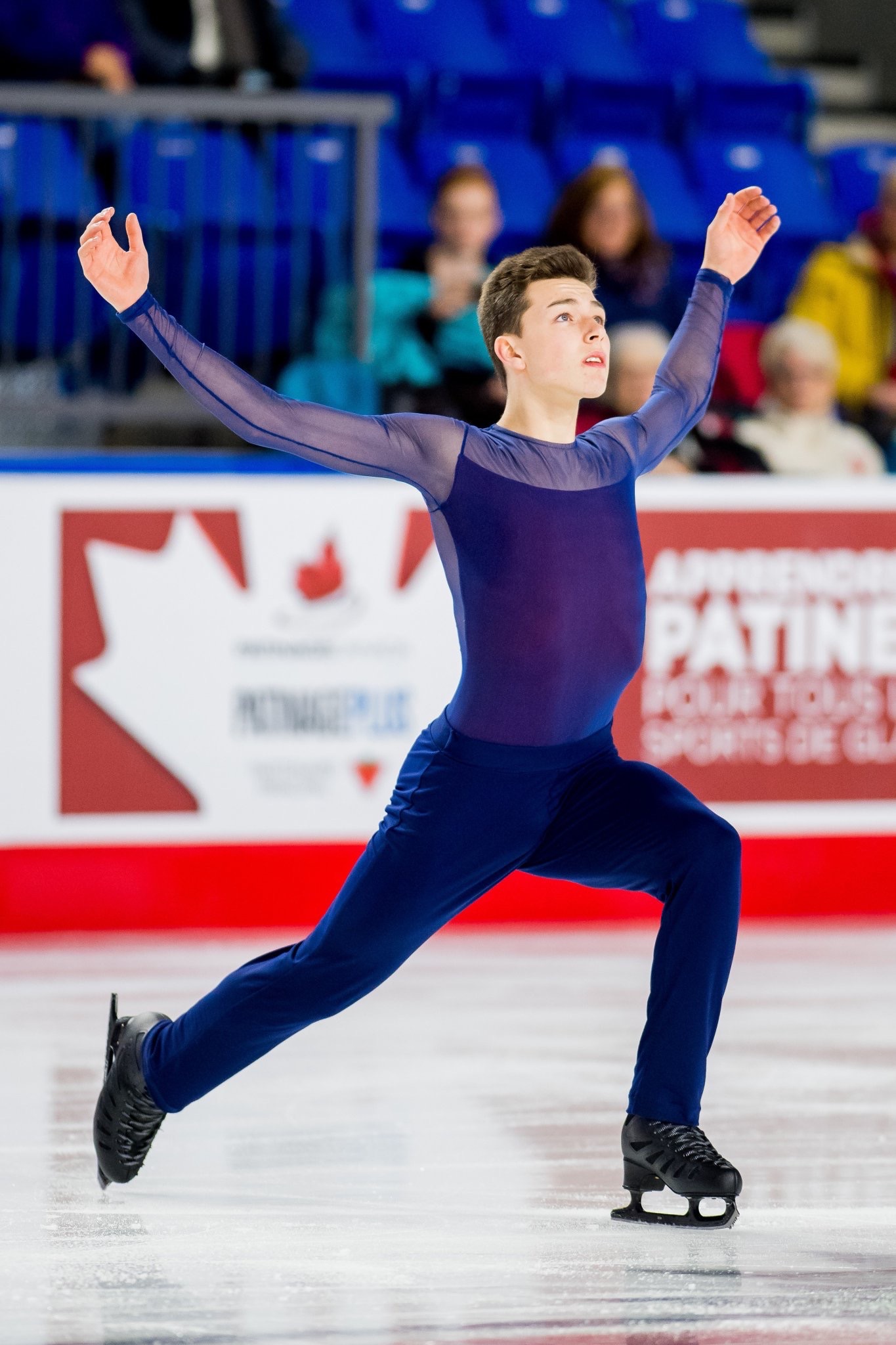 Level: Junior
Skating club and town: York Region Skating Academy, Toronto
Matthew Markell began skating when he was young – around three. "My dad would always make an ice rink in the backyard for my older sister and I thought it was so cool, so I decided I wanted to learn how to skate. My mom was also a figure skater, so she was a big factor as to why I'm a figure skater today.
"Skating to me means happiness," he says, adding that he feels the most comfortable on the ice. "It's always something that has been so special to me. I love training, going to the rink, seeing my friends and competing. It definitely my passion and I would love to skate for as long as I can."
Matthew upended his entire life in the summer of 2017, moving from Prescott to Toronto. He hasn't forgotten what his first club, Prescott Figure Skating Club, did for him. "Both my clubs, Prescott FSC and YRSA, have been so supportive and have made my skating years so fun. I have made so many friends from both clubs that make skating so much more enjoyable and I am very thankful for that."
Matthew credits a lot of help with his skating to the programs and coaches in Ontario. And his hard work got him to Nationals this year.
"My favourite moment in my skating career would definitely be this year at the 2018 Canadian National Skating Championships when I won Junior Men. It always been a dream of mine to stand on top of the podium at nationals and I think it's so cool that I was able to live that dream. It's definitely a moment that I will never forget."