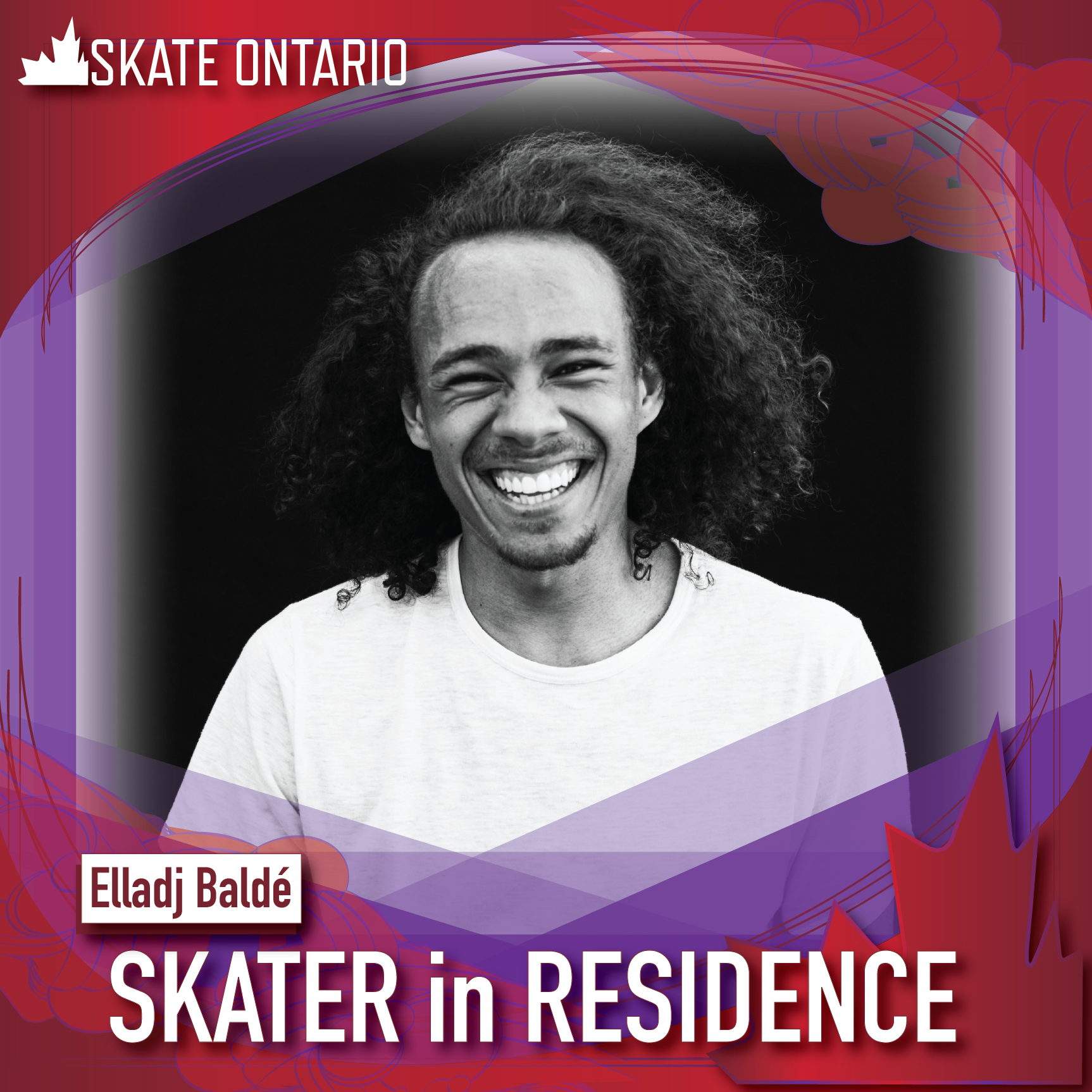 The Skater in Residence to kick off this new decade for Skate Ontario is no stranger to any of us. Most recently, you may have caught Elladj Baldé as a performer and artistic support for the competitors on Battle of the Blades but in truth, skating into the minds of fans everywhere happened a lot earlier. Well known for his ability to express music, Elladj was also an outstanding competitor with a Canadian Junior title, Junior Grand Prix medals, the 2015 Nebelhorn Trophy title, a spot on the World team and a berth on the national team.
A fan favourite, since retiring Elladj turned his attention to a career as a show skater including a stint with Cirque du Soleil. He has also launched a company called Skate Global which is devoted to creating seminars and mentorship for other skaters to develop their performance aspects. This is a man whose passion for skating has extended way farther into the world than his 20 years as a competitor. Let's just say he's busy!
Look for Elladj to show us a little about his world on and off the ice. Elladj's blogs will be posted on September 6th and 20th and there will be a social media activation announced at some point this month too!
To follow Elladj on social media, he can be found here on Twitter and Instagram @elladjbalde and on Facebook
Please follow Skate Ontario on Facebook, Instagram and Twitter and subscribe to our YouTube Channel.