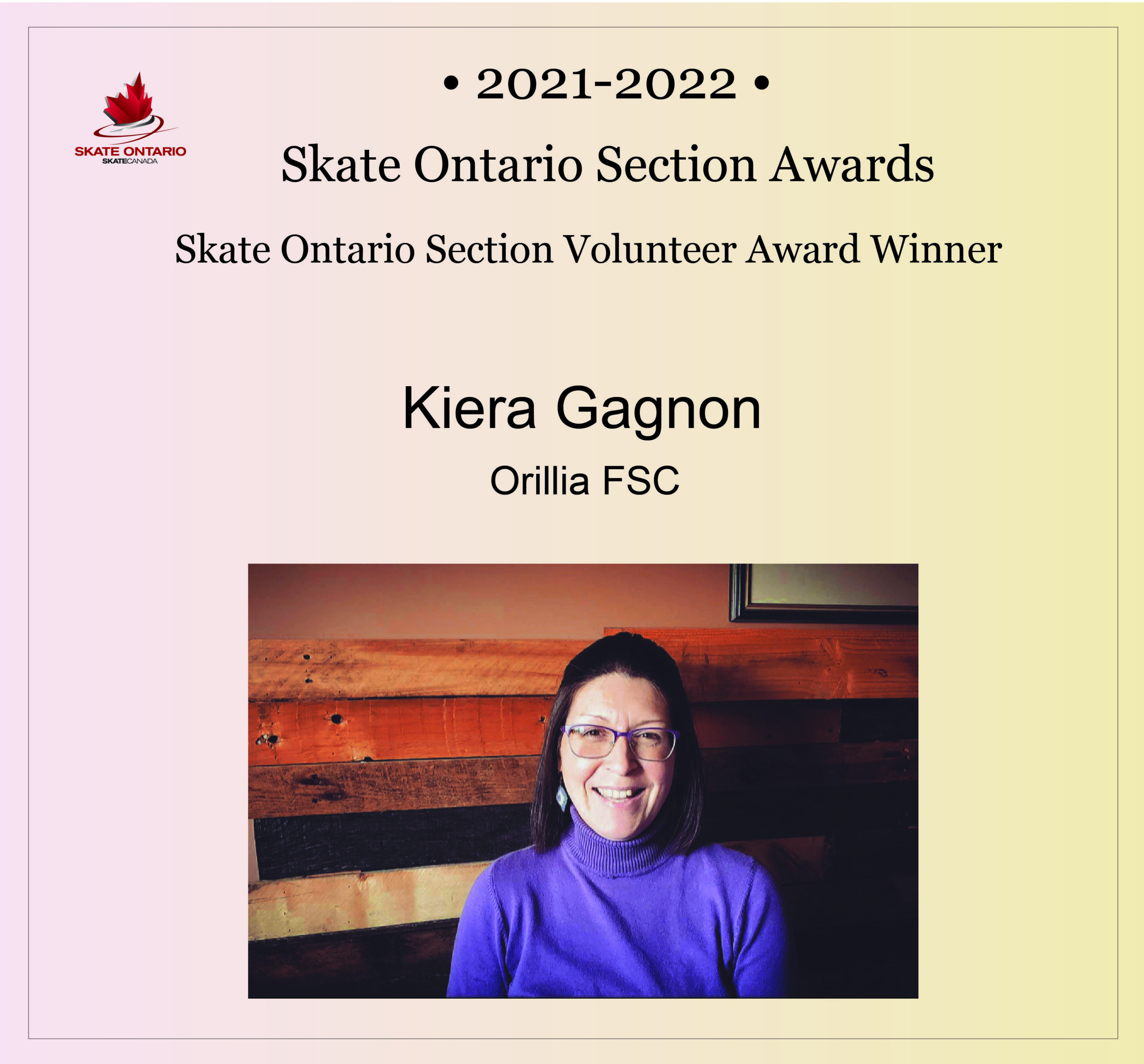 This year's Skate Ontario Section Volunteer Award winner is Kiera Gagnon of the Orillia FSC. As club Secretary, Kiera provides constant communication within the club, sending and answering emails from and to parents and skaters. She keeps meticulous records, including minutes from all Board and AGM meetings. She updates the club website regularly and works closely with the Registrar to ensure that all information is accurate and clear.  Besides her duties in this role, she is also a member of two additional committees: The Equity, Diversity and Inclusion Committee and the COVID Response Committee.
During the pandemic over the last two years, she has been an integral part of a team that has responded to the constantly changing restrictions in a timely and sensitive manner, dealing with government mandates, local officials, city employees, as well as skaters and their families with efficiency but also kindness in this time of stress for everyone. On the EDI committee, her insight for the club has been invaluable. She created a survey concerning the accessibility of the OFSC which was sent to skaters and their families and in consultation with all stakeholders, she has ensured that the club now has a Land Acknowledgement on its website and to be used at competitions, galas and during meetings.
"Kiera is the first volunteer to step up and help with tasks around the club. Kiera has filled many roles over her years of volunteering. Kiera has announced at competitions and performance days. She has helped in dressing rooms and behind the scenes at carnivals. Anytime I have had a questions or need have help with any club duties or task, Kiera is right there to lend a hand. She is often one of the first volunteers to show up at the rink and one of the last ones to leave." – Jayme Zwiers, skater and club volunteer.
Please join us in congratulating Kiera on being the recipient of the Volunteer Award.