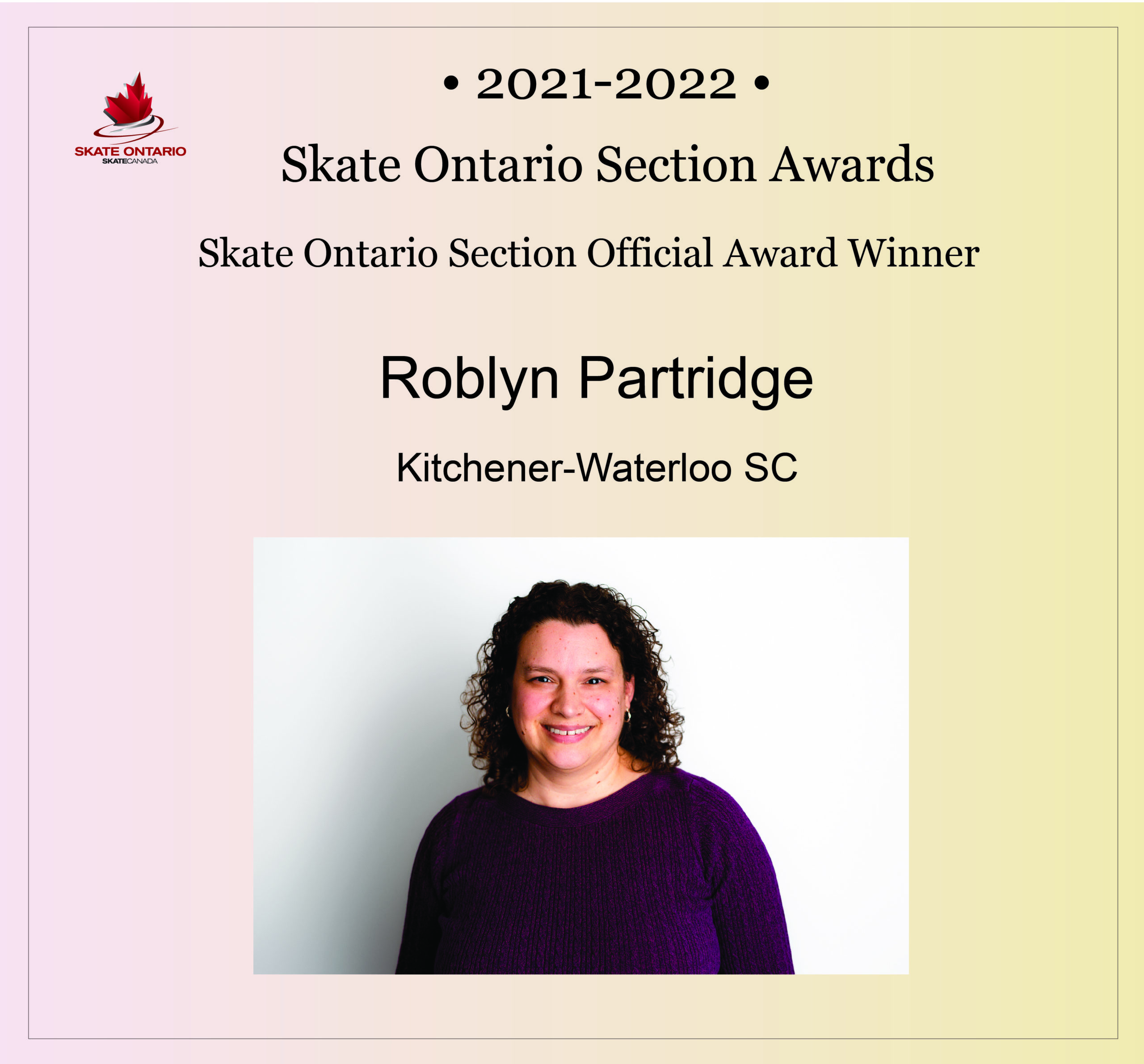 This year's Skate Ontario Section Official Award winner is Roblyn Partridge from the Kitchener-Waterloo SC. Roblyn has 20 years of experience volunteering in skating, selflessly giving her time to the sport. She wears many hats while giving back to the community including assisting as Tech Rep for KWSC Freeskate Festival, stepping in to officiate at Brant SC, giving guidance to help other officials reach their potential, judging at the Sectional level, base level tech official and Sectional Level Technical Controller. When she arrives at a competition, she is ready to take on whatever role she is given.
Roblyn treats all other volunteers and staff with patience and kindness while also guiding everyone. She also always spends extra time and effort with skaters giving balanced and encouraging comments to skaters during Assessment Days.
When referencing the KWCS Freeskate Festival, Angela Stark says "For the last 5 years Roblyn has spent many hours before and on event day scheduling and coordinating judges to provide feedback to skaters.  Due to the nature of it being a club event that is a learning experience for new skaters, Roblyn has needed to be flexible and creative in scheduling and managing other technical volunteers.  Her expertise and hard work provides a development opportunity for skaters, parents and coaches that is also fun.  If I couldn't count on Roblyn for this event, we would not be able to run the event as we do with so many skaters and provide the high quality experience that it provides to developing skaters."
Please join us in congratulating Roblyn on being the recipient of the Official Award.