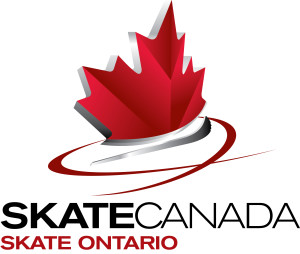 Coaches and parents of 2014 Challenge Skaters take note! If your skater represented Ontario at the 2014 Skate Canada Challenge event in Regina they should have received an invitation to SOPEC.
Why: SOPEC is a Skate Ontario skating development initiative whose goal, in combination with the Skate Ontario Super Series, is to assist Ontario skaters to be 'competition ready' for Sectionals. SOPEC is fully endorsed and supported by the four Ontario sections.
When: Saturday, August 23th, 2014
Where: Angus Glen Community Arena, Markham, Ontario
What: Skaters will perform one program, which will be monitored by a judge and a technical specialist. You will then receive feedback on your performance, and be given time to "Show & Tell" various elements in front of experts and receive feedback on levels of difficulty and grades of execution. Your coach and a parent are also encouraged to attend, as there are several sessions for parents during the day.
Cost: $100.00 – Skate Ontario would like to thank the Ministry of Tourism, Culture and Sport for their continued support. This subsidized registration fee is made possible due to the generous support of the Sport Priority Excellence Grant.
For more detail: Skate Ontario 2014 SOPEC announcement
To register now: Click here to register online!
If your skater qualifies to attend, please register by Friday August 1st. Once registered, you will receive an information package via email the week of July 28th.
Got Questions? Please email Tracey McCague-McElrae, Excecutive Director, Skate Ontario at tracey@skateontario.org