Please join us tomorrow evening for our Coaches Corner Webinar #8.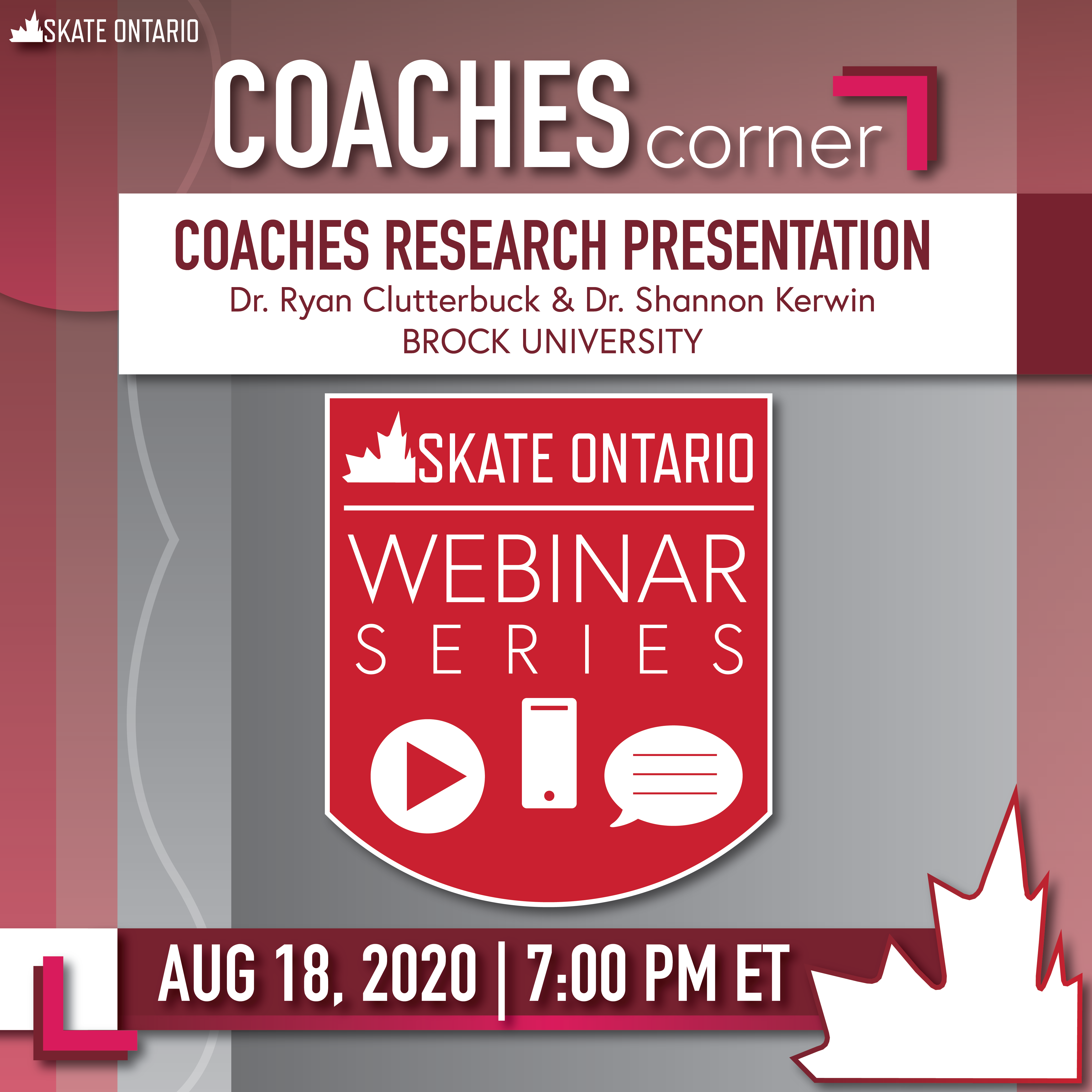 We will be joined by Dr. Ryan Clutterbuck and Dr. Shannon Kerwin of Brock University to explore the results of the Brock University Coaches Survey. We will walk through the responses received from over 350 of our Skate Ontario coaches.
When: Tuesday, August 18, 2020 at 7:00 pm ET
To register, please click here.
---
Please note – this webinar will be recorded and posted to the Skate Ontario YouTube channel, so if you do not wish your picture/video to be seen on the Zoom call, please enter the room with your video turned off.