The first two Bring ON the Fun! event registrations open this week. Here are some key points to help your club/school get ready:
Clubs/schools are encouraged to take charge by grouping skaters for their team events prior to registration. Some options include:

Organizing teams through the club
Setting up a team sign-up board in the arena
Coaches creating teams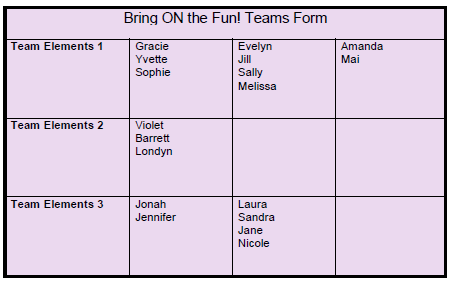 Are you planning a club/school roadtrip? Clubs/schools can participate in any of the five opportunities
More than one skater from each club/school can be entered in the same category
Skaters are not limited in the categories they can enter

Skaters must enter one team event, and after that, they can enter any other event(s) they are interested in

Remember, skaters register for all of their own events including the team event. We will connect directly with clubs/schools once registration closes to confirm teams
Special awards will also be given throughout the competition for team spirit, the most identifiable team, best dressed section and performance awards. Time to get creative!
Event t-shirts are available to purchase at the time of registration and will be available for pick up at the event. Please look at the sizing chart when ordering – the kids and men's shirts are a straight cut and the women's option is a more fitted shirt.
Bring ON the Fun! – Sudbury – Let's Skate 2020 – Registration opens on January 30, 2020 at 2:00pm ET
Bring ON the Fun! – Orillia – Orillia Funskate – Registration opens on January 31, 2020 at 2:00 pm ET
For more information, please visit the Bring ON the Fun! page on our website.
Please direct any questions to bringonthefun@skateontario.org.