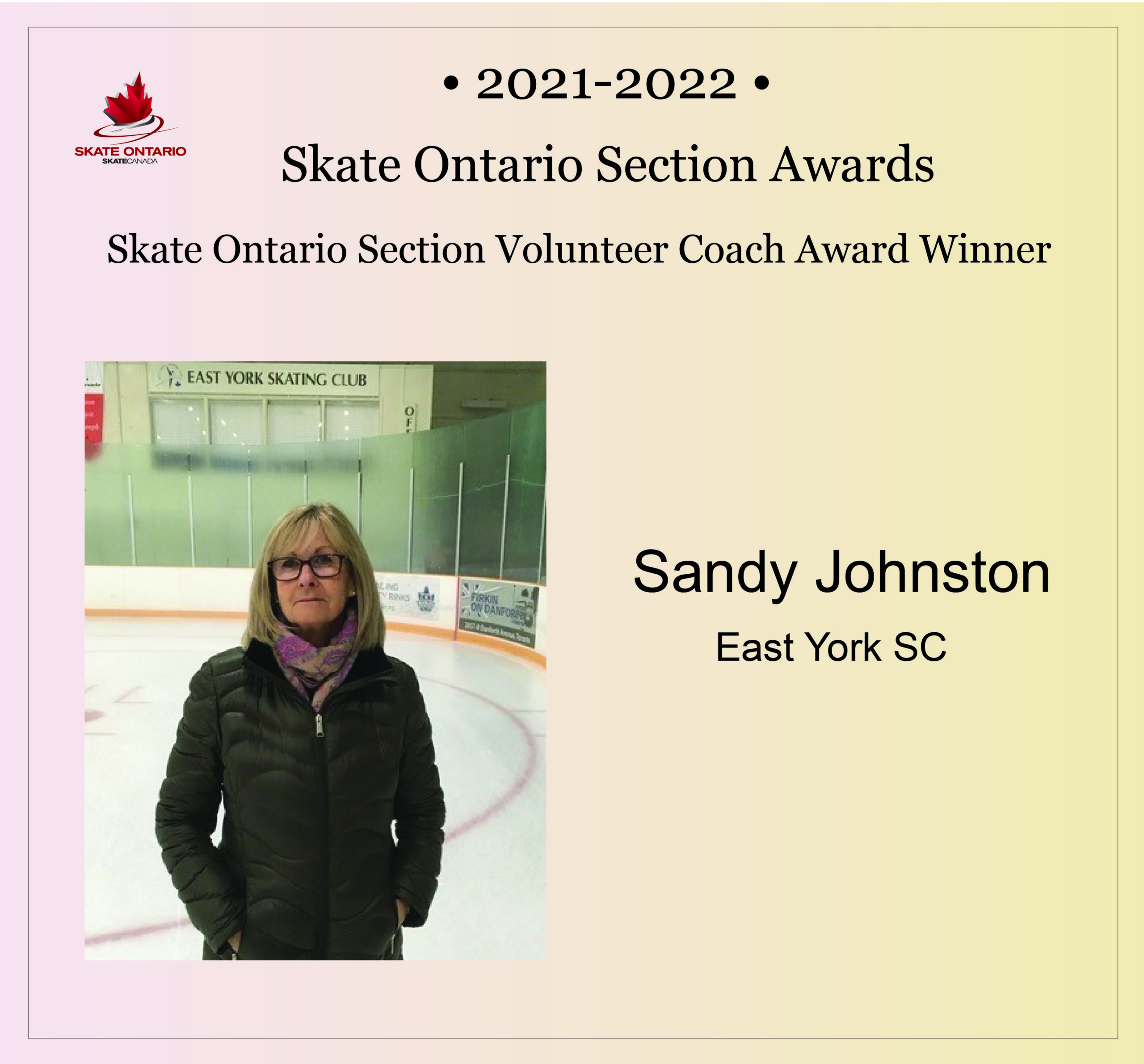 This year's Skate Ontario Section Volunteer Coach Award winner is Sandy Johnston from the East York SC. Sandy has volunteered for the skating community her whole coaching career, 50 years!  She has taught and volunteered in every aspect possible.  She strives for every skater (regardless of who their coach is) to feel special and recognized.
During the pandemic, she worked tirelessly to create and execute a virtual Ice Show over Zoom.  With everything shut down and the coaches, skaters and families feeling discouraged by the lockdown, Sandy saw this as an opportunity to push through. She shared her brilliant presentation filled with photos, videos, coach messages and "virtual rewards.' This helped the East York Skating Club to come together and feel like a family, when they all needed it the most.
Sandy gives her all to the skaters, board members, administration, ice show and coaches in whatever capacity is needed, regardless of the level of commitment it requires.
"Sandy is always there.  Her work with East York is legendary, she has given so many hours of her time to the club, not just in coaching, but also directing the yearly ice show, organizing CanSkate, and in many other administrative ways. Sandy is someone you can always count on to do a superlative job, no matter what task she is given.  Sandy is someone you can trust, and whose integrity is never in doubt." – Carol Lane.
Please join us in congratulating Sandy for being the recipient of the Volunteer Coach Award.