Introducing the fifth of seven Program Resource Team members – Sheilagh McCaskill!
The Program Resource Team is a trained group of engaged coaches who are responsible for facilitating workshops and working with clubs to maximize programming across the province.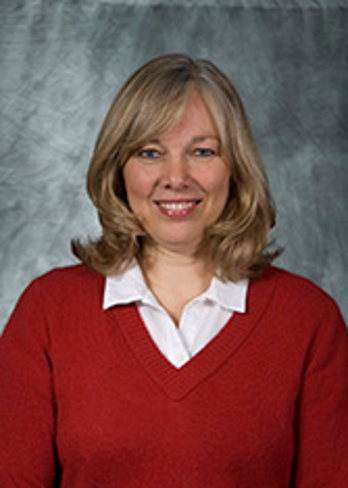 What is your favourite coaching memory?
I have many great coaching memories, it's hard to choose just one. I will share a CanSkate coaching memory, a little boy who was very apprehensive about leaving his mom at the boards and trying skating. Christian cried for the first couple of weeks, lots of toys and games were put in to action to try and motivate him to stay on the ice. Mom and I decided we would keep trying until Christian stood up and walked across the ice. After five classes, Christian decided he was ready and with a little help from me he stood up! The next week he walked a few steps to me and by the end of the season he was participating on the circuit and playing games with the other skaters in his group. Christian is now a competitive hockey player and I keep in touch with his mom, we have a good chuckle now looking back at Christian's first skating experiences! 
What does being a resource team member mean to you?
Being a member of the Skate Ontario resource team is a real privilege, providing support to clubs, coaches and skaters is very rewarding. I have met many dedicated individuals who devote so much of their time to their clubs and skaters; being able to listen and share best practices leads to all of us coming together as one team. I leave each Skate Ontario club visit, workshop or coach's roadshow with new ideas and strategies that I can then add to my toolbox and in turn communicate these ideas with our Skate Ontario team. One Section, One Team!   
What is the best part of meeting face to face with program leaders?
It is very motivating to know our sport of figure skating is in such good hands with our program leaders, people who will work endlessly to ensure our Skate Ontario skaters have every opportunity to meet their goals. Whether it is to pass their Stage 2 badge or qualify for Nationals, every skater's goals count. Meeting program leaders in person and being able to share and support whenever possible is inspiring!