Given the importance of skater engagement and motivation in clubs and skating schools, we have set up a province-wide challenge to highlight the amazing Performance and Development Opportunities (PDOs) you are offering.
This month we are challenging clubs/skating schools to offer a Skill Development Session in your club!
These sessions develop and focus on technical fundamentals and quality skill development.
Examples of possible session topics include:
Off-ice:
-Jump technique
-Spin positions
-Landing positions
-Off-ice harness
-Flexibility training
On-ice:
-Jump technique
-Spin technique
-Edge work
-Landings
-Dance
-Power/speed
…and many more!
How it works:
Plan and run your PDO
Share a picture or short video of your PDO using Facebook or Instagram. Tag us @SkateOntario and use #PDOChallenge.
Tell us why your session was meaningful for your skaters
There will be a random draw to select a winner for the Skate Ontario prize pack!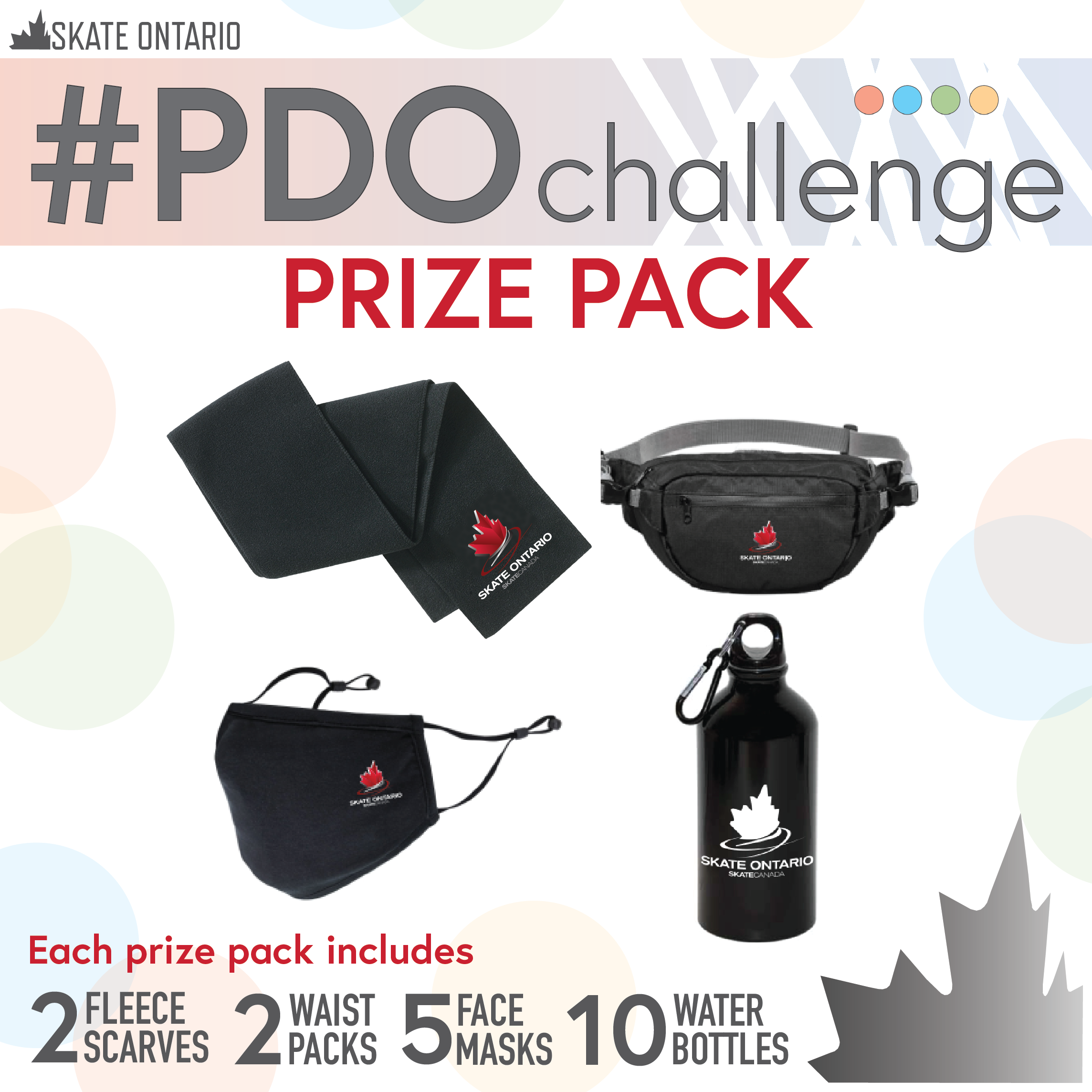 Performance and Development Opportunities Challenge Poster
We can't wait to see your Skill Development Sessions!
If you have any questions, please contact Sharon Maki.