The Town Hall that was scheduled for today, June 10 at 1:00pm ET will now take place tomorrow, June 11 at 1:00pm ET.
---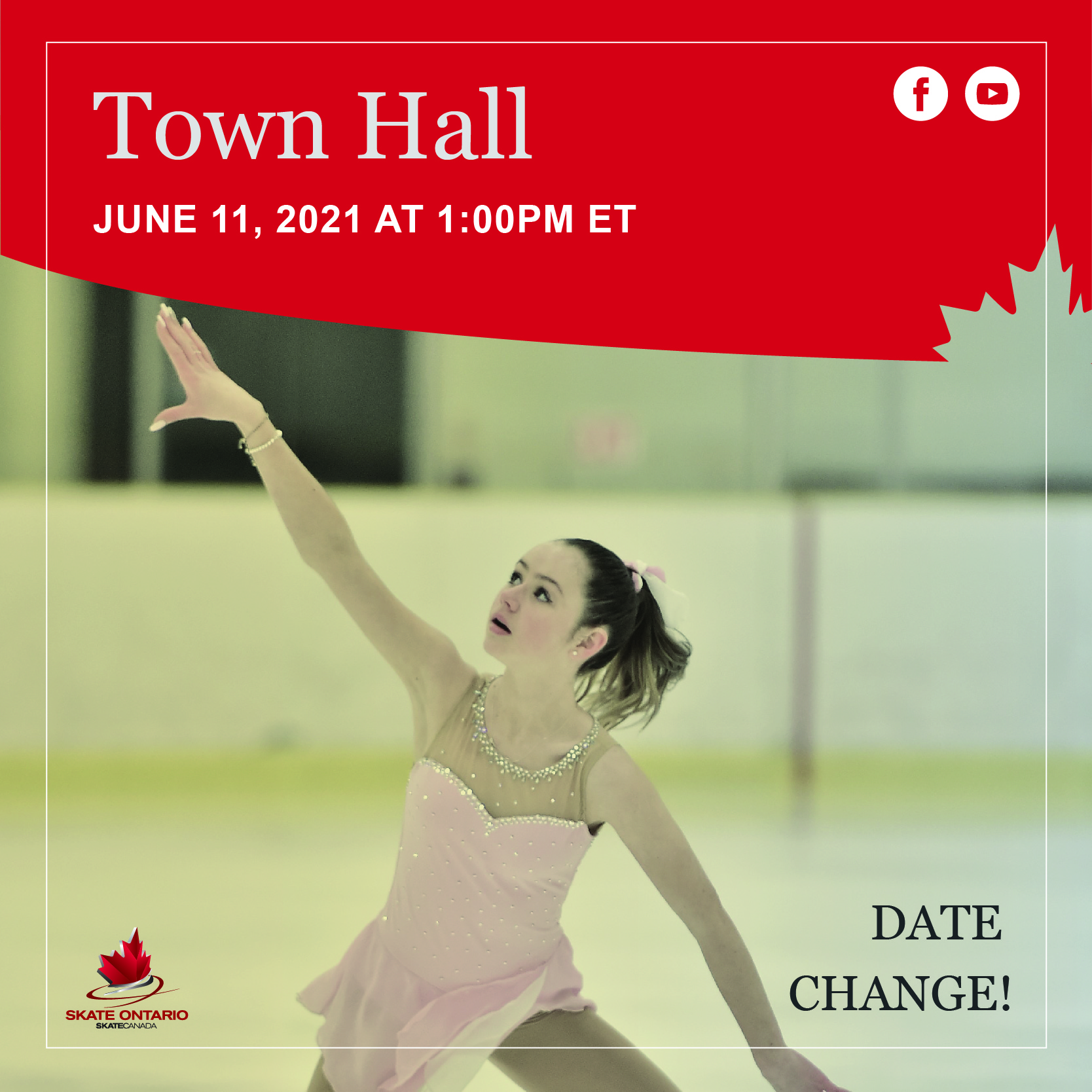 Skate Ontario can confirm that Ontario Regulation 82/20: rules for areas in shutdown zone and at Step 1 of the Roadmap to Reopen was published on Tuesday.
These regulations contain eligibility to run day camp programs and we are currently reviewing and aligning all of our Return to Play Protocols to reflect the new regulations. The updated Return to Play Protocols will be published shortly.
There will be a Skate Ontario Town Hall tomorrow, Friday, June 11, 2021 at 1:00pm ET live on our Facebook page and YouTube channel to discuss the new regulations, provide more information and give the opportunity to ask questions. If you are unable to attend at that time, the video recording will be available for viewing following the event on our Facebook page and YouTube channel.