Dates Added
Due to popular demand, we are excited to announce that we have added two sessions to our Coach/Skater Educational Opportunities Series:
Off Ice Jump Classes for STARSkaters with Janice Morgan for skaters (coaches welcome to attend):

January 14 at 6:00 pm
January 26 at 6:00 pm
Cost: $10/session
To register, please click here.
Synchro Team Discount
For the SYS Special – Adapting and staying engaged during COVID-19 lead by NEXXICE Senior team captains on January 21, we are pleased to announce that synchro teams are now able to register as a team for $90/team. 
To register, please click here.
Updated Calendar (as of December 30)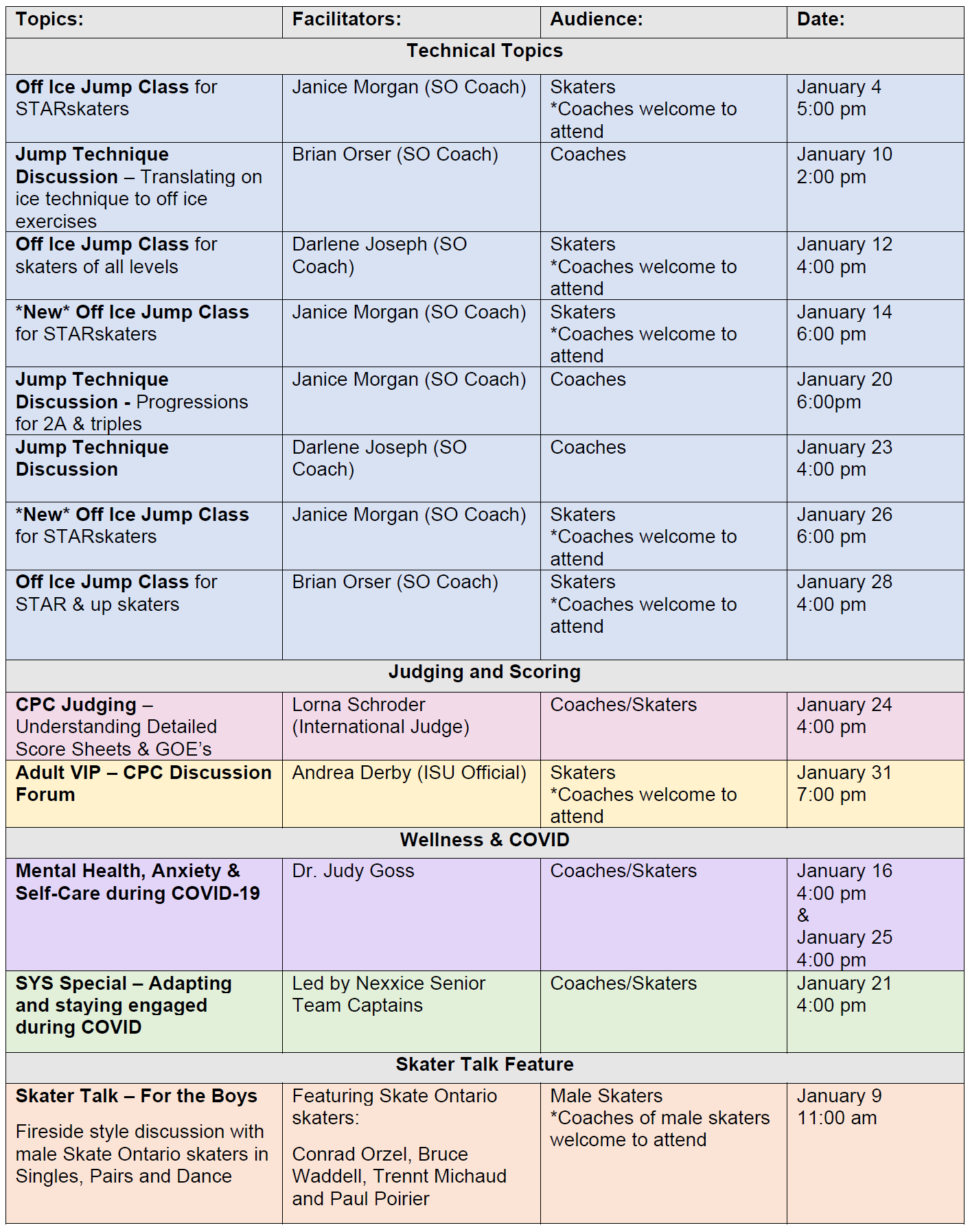 Any questions can be directed to the Sport Department at sportdepartment@skateontario.org.