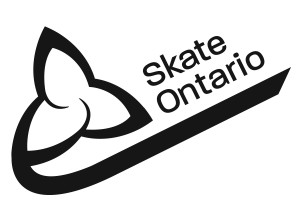 Skate Ontario is pleased to announce the
2011 Canada Winter Games Prospects' Camp
What:
A unique off -ice opportunity to assist potential 2011 Canada Winter Games athletes develop the tools necessary to prepare and "learn to compete". Suitable fitness testing under the direction of the Canadian Sports Centre Ontario will be available.
Who:
All medalists (1st, 2nd, 3rd) in the Pre-Novice singles, pair and dance events at the 2010 Ontario BMO Skate Canada Sectional Championships will be invited to attend (at a nominal cost). All athletes who qualify will be invited following their Sectional events. Details of the program will be available at that time.
Where:
The BMO Financial Group Institute for Learning, Toronto (Travel subsidies will be available for those living further than 75 k from the Institute).
When:
Saturday January 30th and Sunday January 31st, 2010
Why:
Ontario competitive skaters must continue to strive for excellence.  At the 2007 Canada Winter Games, Ontario skaters won six Gold medals, one Silver and two Bronze, placing first nationally in the combined figure skating events. Team Ontario placed second overall in the national medal count.
Our 2011 Team must be ready to meet that challenge!
This Camp is made possible in part, by financial support from Quest for Gold administered through the Sport Alliance of Ontario.